We continue to create sustainable associations for a strong community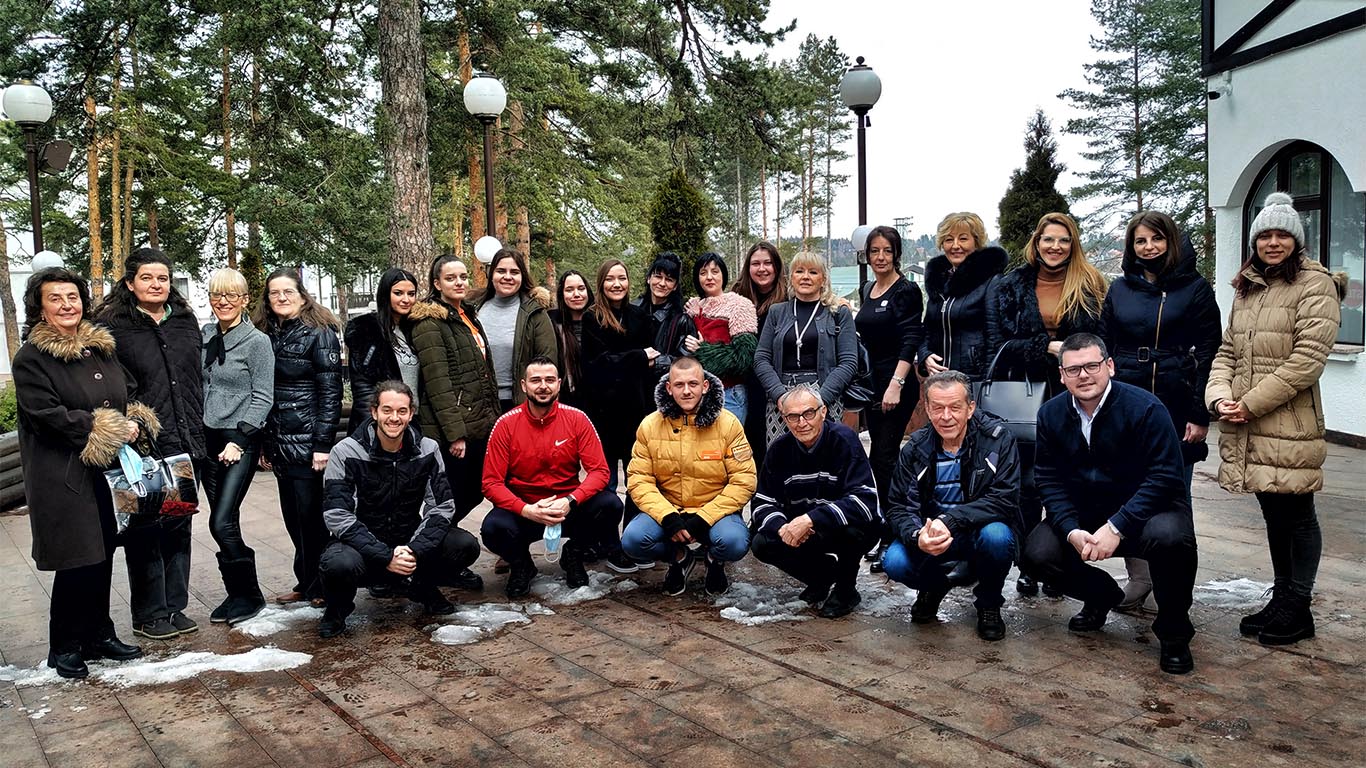 Representatives of selected associations in the previous days have been dedicated to gaining new knowledge and information in the process of capacity building of the associations they represent, this time focusing on development of project ideas and project cycle management.
How to shape an idea into concrete action, responding to real needs and priorities of the community; where to find support for its implementation, from local to international level; how to find adequate partners and act together; what steps are needed when implementing an activity – these have been just some of the issues addressed by the participants during the second module of the project "Sustainable Associations for a Strong Community".
In continuation, realizing everything that is envisaged by the third module, participants dealt with the financial component of the project – from adequate preparation of the budget projection to monitoring and reporting on financial segments of the project, getting acquainted with the basic elements of accounting for associations, as well as with the information when auditing is an integral part of the process.
"At the beginning of the process, we have pointed out to everyone that this will not be another tiresome activity based on theory, but that through concrete examples and acquaintance with practical real-life situations, we will lead participants to development of a common product – project idea shaped into a project proposal. it will remain as a lasting value for further communication with potential donors. It is evident that all those present really appreciate such an approach and believe that this is exactly what distinguishes this training from a number of others they have attended, which is why they approach all joint educational activities with a lot of attention, energy and dedication. This is precisely what brought additional quality to modules II and III, and gave additional inspiration to the participants before the final segment of learning dedicated to visibility and communication", pointed out the project coordinator, Aleksandra Knežević.
Upon completion of the initial training, participants will continue to develop their project ideas with support of the expert team, in order to prepare them for adequate presentation at the Project Ideas Fair planned for July 2021.
Project "Sustainable Associations for a Strong Community" is implemented by Development Center for Youth in partnership with the Children's Association of the Municipality of Raška. Initiative is part of a broader project "Accountable Public Finance Management Platform" implemented by the United Nations Development Program (UNDP) and funded by the Government of Sweden.