Jointly for children and youth in boxing – step towards new projects in the sports field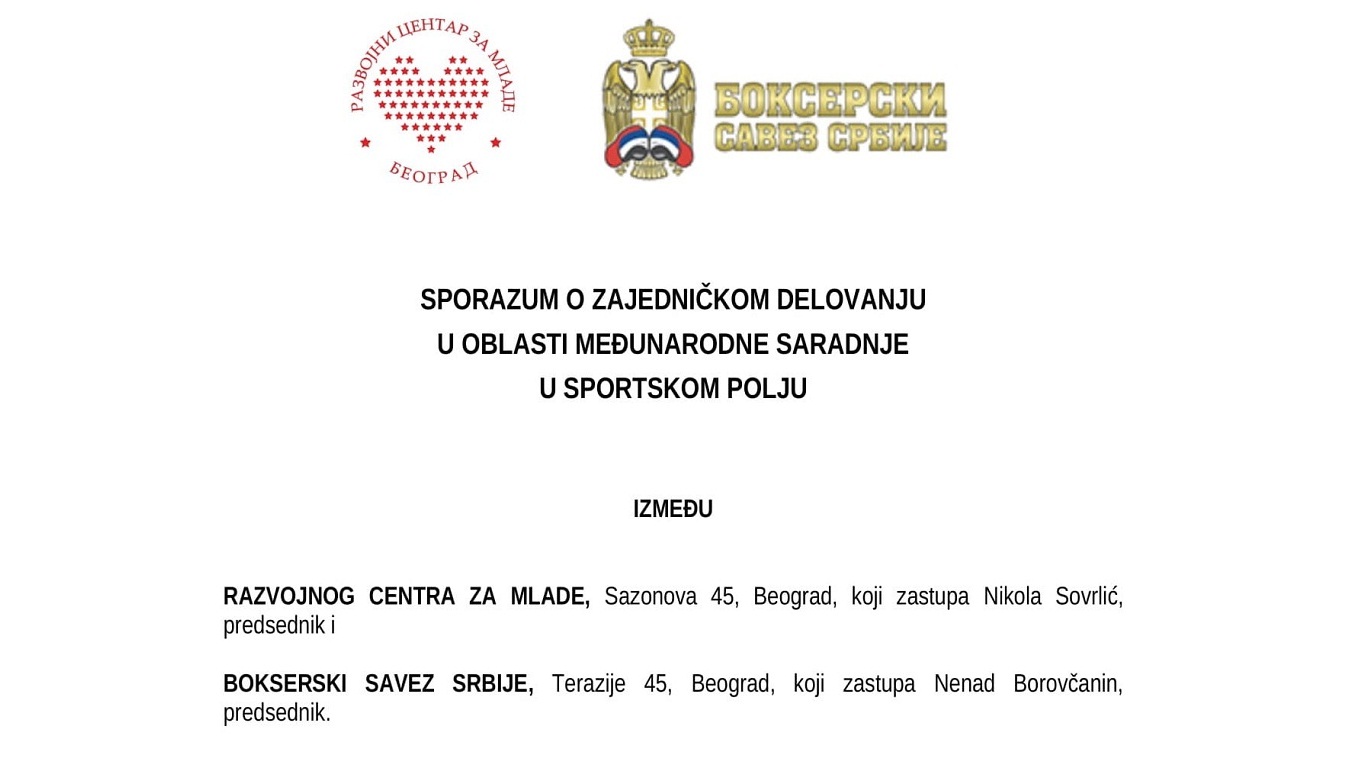 As of today, our extensive network of partners is richer for one more member – an Agreement on Cooperation was signed with the Boxing Federation of Serbia, by which Nikola Sovrlić and Nenad Borovčanin, presidents of partner organizations, confirmed their interest in further joint work.
Joint activities will be reflected primarily in the exchange of knowledge and experiences, as well as the preparation of project proposals for regional and international donors with the focus on opportunities for additional training of trainers and organization of more camps for children and youth, as well as creating opportunities for non-formal education and further personal and social development of young boxers.
"Boxing is a noble martial art that encourages fair play and solidarity, at the same time being available to the broadest categories of children and youth, and therefore we want to contribute to further strengthening of pedagogical and educational role of the sport we insist on, using boxing as a platform for further promotion of concepts such as tolerance, non-discrimination, gender equality, both among young people and in the community in general, bearing in mind the growing popularity of boxing, "said Nikola Sovrlić during the signing.
Nenad Borovcanin added that "development of boxing in Serbia is on an upward trend, and that there are more and more clubs that are being established in smaller places, as well as children and young people who are joining the training." This positive momentum is especially important just before the organization of the World Boxing Championship, whose host next year will be Serbia precisely. In addition, the Boxing Federation of Serbia enters into various partnerships to promote positive values, such as the one with the Belgrade Drama Theater or the Faculty of Sports and Physical Education, and in this regard we see today's agreement as a new opportunity for development of young boxers".
Partners developed an action plan and worked intensively on preparation of the first joint proposal submitted to an international donor for consideration in mid-January, as an introduction to further joint activities on the ERASMUS+ project application in the field of sport.