We are ready for a new generation of the "Life Champions"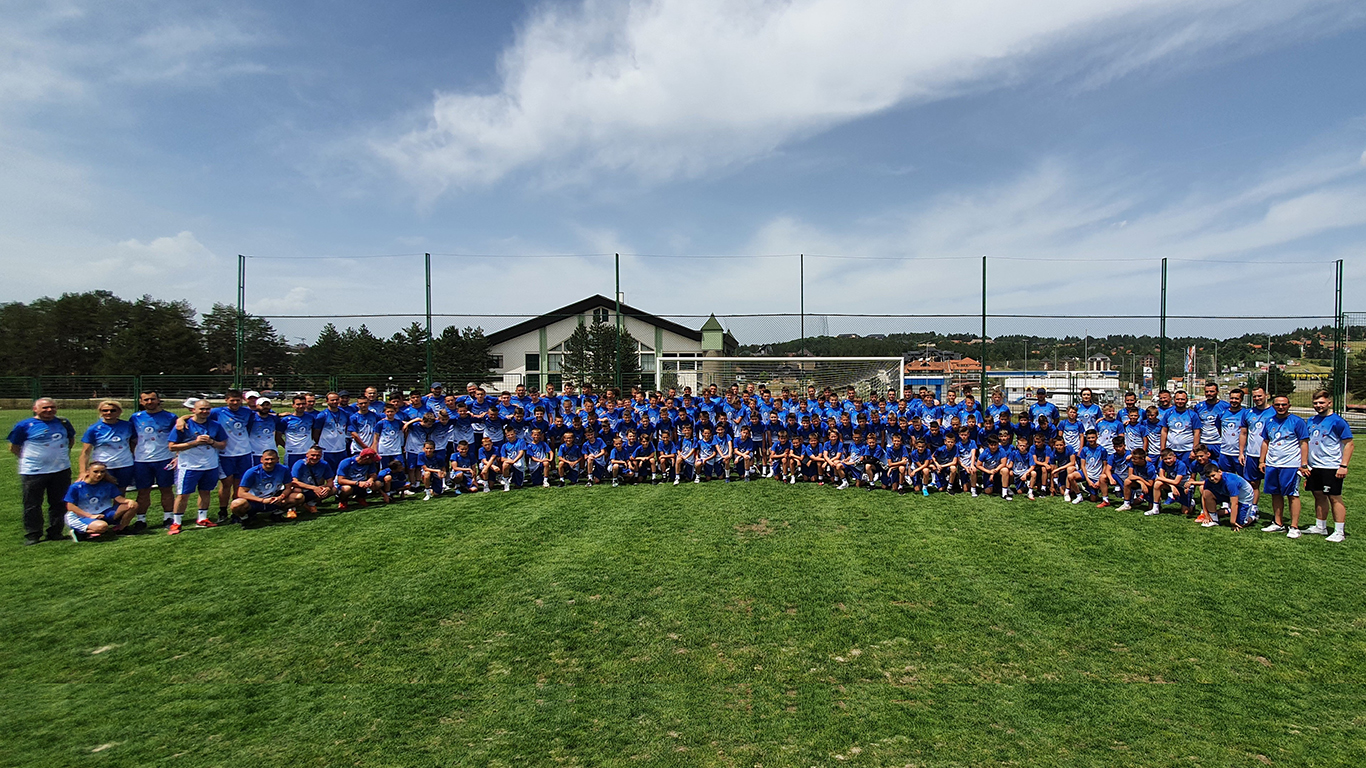 Everything is ready for new generation of the "Life Champions". Sports-educational camp of the same name will be held October 3-6 at Palić lake and will gather 120 football players of younger categories from the region along with their 20 coaches, respecting all epidemiological measures into force.
Organizer Development Center for Youth, despite challenging situation caused by the pandemic, made all efforts to keep its promise and host children from Grafičar Belgrade, Sloga Doboj, Željezničar Sarajevo, Maribor, Gorica and Pelister from Bitola. Due to circumstances, number of the participants has been reduced compared to the gathering of the same format in June on Zlatibor mountain, and all participants will be tested for COVID-19 before the start regardless of their age, in order to create safe surrounding both for socializing, learning and training.
Camps are added value of the project "Standing Together for a Healthy and Safe Community" supported by the Erasmus+ program of the European Union. Goal of the camps is to contribute not only to the acquisition of new knowledge and encourage regional cooperation, solidarity and fair play, but also to enable participation of all active and interested children due to the fact that these activities are free.
Project coordinator is Development Center for Youth from Belgrade, while the consortium brings together partners from the youth, education and sports sectors from Serbia, North Macedonia, Croatia, Slovenia, Bosnia and Herzegovina and Turkey. Media partner on the project is TV Arena Sport.
II regional camp has been supported by the numerous famous player region-wide.
Nemanja Matic, famous Serbian footballer and Manchester United player
Loïs Diony, football player of Red Star
Luis Ibáñez, football player of Grafičar