"Life Champions" concept presented in Subotica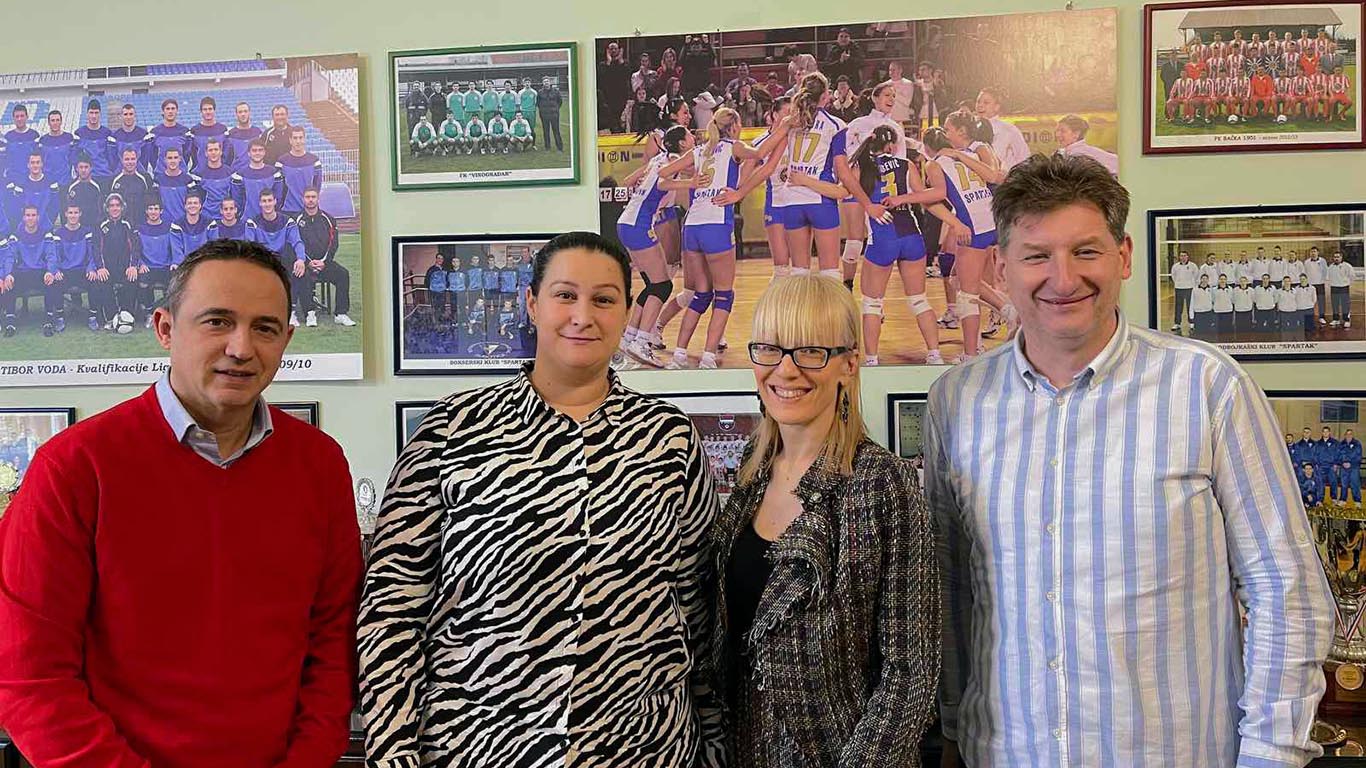 Representatives of the Development Center for Youth met today with Nataša Aleksić, member of the City Council in charge of sports and youth of the City of Subotica and Dejan Vuković, Secretary General of the Sports Association of Subotica to present the "Life Champions" – concept that organization has successfully been implementing for the third year in a row and from January 2021 at the regional level.
Program that insists on education in and through sports has started from football and is successfully piloted by 6 first tire football clubs from the surrounding countries, and now our idea is to go one step further, expanding the number of sports disciplines it will include.
According to the model we are preparing to develop in Aranđelovac, the intention is to launch the project "Subotica – the city of life champions" in cooperation with the local administration and the Sports Association of the City of Subotica. It would focus on coaches of younger categories of different sports disciplines, emphasizing their educational and pedagogical role in working with children and youth, but also on a large number of children who would be involved in various creative and educational content through sports.
"After the extraordinary success of the regional camp Creating the Life Champions, realized in early October in Palić and the reception of at the city hall member for sports and youth, we realized that we share a vision of further development of sports as an important social instrument for networking, learning and cooperation. Thus we have high expectations regarding further joint activities which can be multiple – from the inclusion of FC Spartak directly in the partners network of football clubs-implementers of the concept to work jointly on creating a city of life champions. City of Subotica and all its actors in the field of sports, youth and education are aware of sport's social role and how important it is to work on creating young athletes good people and life champions and only then sports champions which commercial sports insists on today.", said Nikola Sovrlić, president of the Youth Development Center, after the meeting.
In the continuation, other modalities of cooperation were discussed, primarily through joint preparation and submission of a project to an open call for sports within the ERASMUS + program for 2022, through the line for strengthening the capacity of local actors in the field of sports.
During discussion on opportunities for further cooperation apart Nikola Sovrlić Development Center for Youth was represented by program director Aleksandra Knežević and coordinator for PR and communication Dragana Radošević and in upcoming period steps will be taken for concrete results relevant to further development of Subotica's sport.