"Vaccine needs your help" campaign continues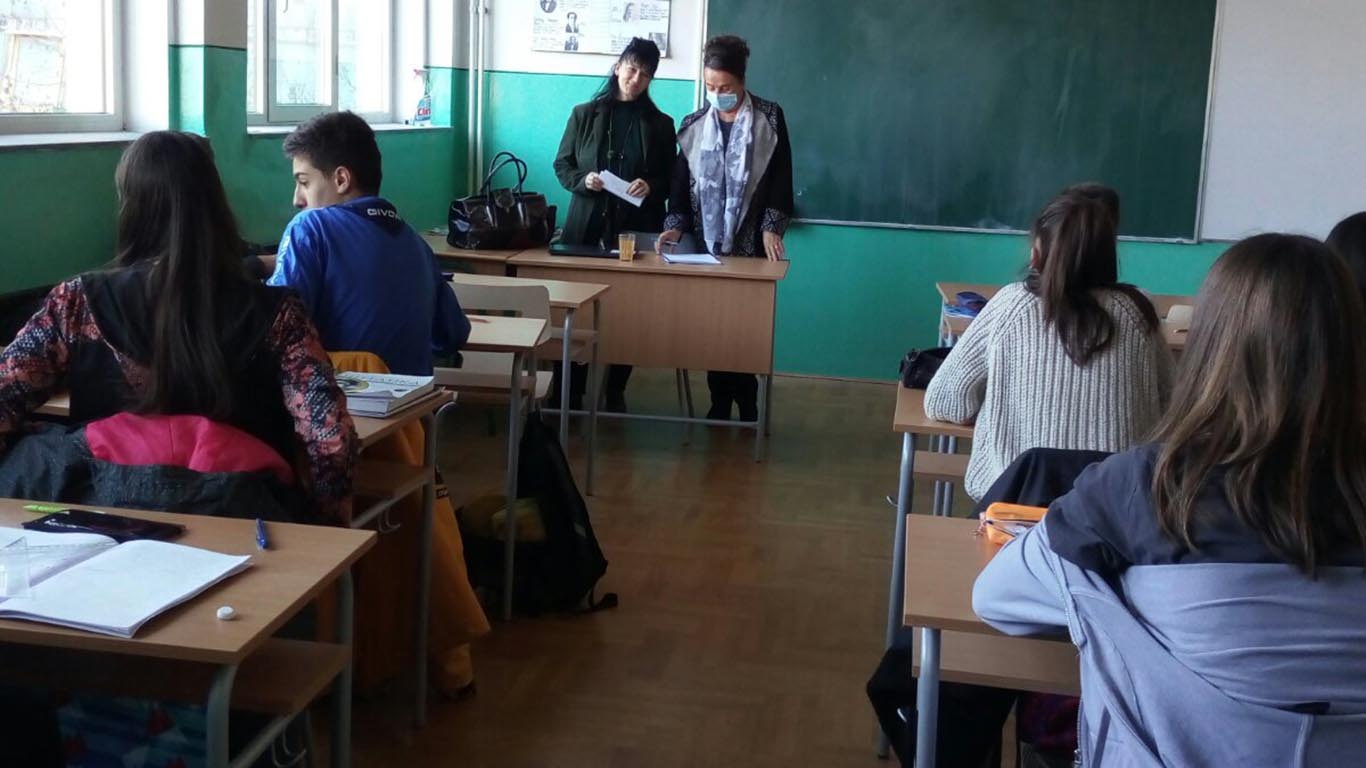 Information-educational campaign within the project "Vaccine needs your help" has been continued with the tribunes in the local gymnasium, which ensured that all high school students in Raška get important information on the topic of immunization. Thus, the number of gatherings is now 25, although at the beginning of the project it is planned to be 16.
Goal was the same – to present to young people in a clear and approachable manner the importance of the immunization process, and give answers to questions and dilemmas that bother them, but also to collect the most common questions of young people on this topic, in order to offer young people concrete answers and information in the form of a video.
Promotion of the project in the media continued through various guest appearances, during which the results and materials created in the previous period were presented, with a special focus on the promo video "Young people of Raška about immunization".
Final part of the project will be dedicated to the final consultations of the expanded project team and administrative arrangements, with the exchange of impressions and evaluation of the implemented activities. Development Center for Youth and the Municipality of Raška have been partners for many years, and the successful cooperation so far is the basis for further joint planning of activities, which will also be one of the aspects for an agreement before the end of the current project.
Project "Vaccine needs your help" is implemented by Development Center for Youth. Initiative is part of a broader project "Accountable Public Finance Management Platform" implemented by the United Nations Development Program (UNDP) and funded by the Government of Sweden.