Trade union as a promoter and protector of labor rights of youth – current projection or permanent situation in the future?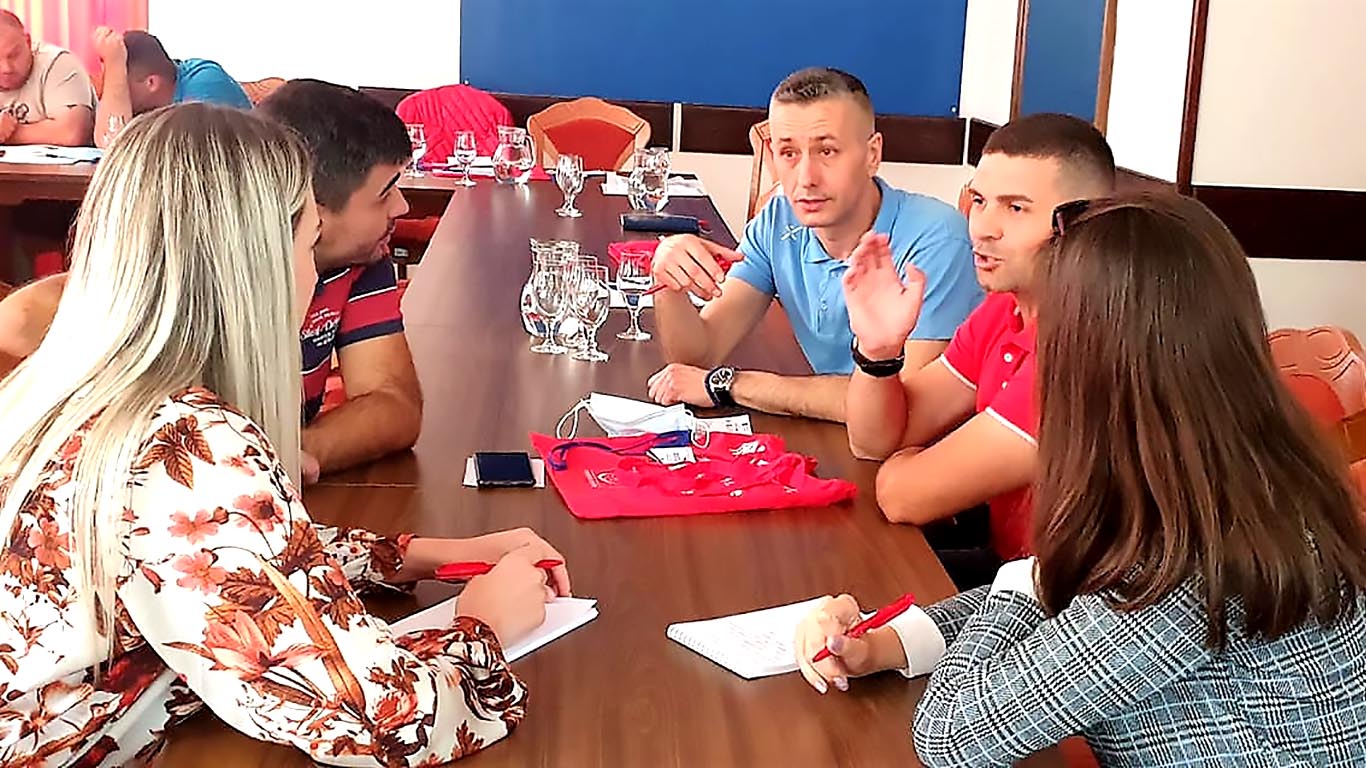 COVID-19 has posed a number of new challenges to various structures, including trade unions and their young members. More than ever before, young people turned to the trade union to be informed about their rights and protection of the same, all due to new situation caused by the pandemic. Termination of contracts, sending workers on unpaid leave, (un)recorded overtime work, (non)provision of adequate protective equipment are just some of the topics that young workers brought before their unions in this period.
It has turned out that young people need timely and adequate information, legal advice and protection, but also a sense of belonging to an organized group that fights for their interests and priorities, and that the trade union is a structure that can meet these expectations.
The moment we are in has shed new light and additionally emphasized importance of the project "Trade unions and their youth sections – a new impetus for youth participation". From the initial idea to change the image of the union among young people and thus further encourage the activism of young trade union activists, we came to the fact that trade union proved to be a true promoter and protector of labor rights of young people, which led to an increase in young members in the previous period.
Project activities have been in line with the possibilities of the moment and with full respect for epidemiological measures; a comprehensive research was conducted, a regional Trade Union Academy was held, local actions were realized through meetings and online activities, but the most important outcome so far is that young people, by force of circumstances, but also with our active engagement through media campaign and actions, began to realize the importance of trade unions, and that it is now up to us to connect, educate and empower them through the trade union for various processes in society.
Young people need strong structures in which their voice will be heard and respected, and which can advocate for their needs and priorities. Project partners are of the opinion that reformed trade unions, with the introduction of new methods of work and communication with young people, and new topics in their own portfolio, can be this structure, and this will be the central topic of the final conference on the project – how to connect with young people and integrate them into trade union activities, precisely for their own well-being. Concrete suggestions and proposals will follow.
The project "Trade unions and their youth sections – a new impetus for youth participation" is being implemented in the period January-December 2020 with the support of the European Youth Foundation of the Council of Europe. Implementer is Development Center for Youth from Belgrade, and its partners are the Trade Union Education Center from Banja Luka, the Union Center for Education and Training from Skopje and the association COSMO from Podgorica, with the active involvement of associations from Slovenia, Greece and Albania.