Sports sector of the region jointly overcomes challenges of the pandemic

Numerous actors from the youth, sports and education sectors gathered on October 21 for the online conference "Strengths and Weaknesses of Sports during COVID-19". The goal was to open a regional dialogue on the importance and role of sports for the upbringing and education of young people, with a special focus on the current situation, which is marked by a series of measures and restrictions due to COVID-19 pandemic.
Online event, which is realized within the FARE "FootballPeople" weeks, made actors from different sectors to confirm and emphasize once again their common position – that the role of sports in the promotion of positive social values and the fight against discrimination and intolerance is immeasurable. "That is why it is important that we all come up with new creative solutions to activate young people and involve them in various sports and recreational activities, even in unfavorable situations such as this one caused by the pandemic.We are aware that live contact and conversations during the training about fair-play and team spirit are something that cannot be replaced by online activities, and we are proud of different models of work that trainers have come up with to overcome limitations, and provide children and youth with further training and educational process ", said, while closing the conference, Mrs. Aleksandra Knežević, program director of Development Center for Youth.
During the conference, importance of regional networking and cooperation was once again confirmed, since the participants exchanged constructive ideas for further joint activities. Attendees proudly pointed out the project that they would jointly implement from January 1, 2021, bringing together actors from Serbia, Bosnia and Herzegovina, North Macedonia, Croatia, Slovenia, Turkey and Romania, which put emphasis on educational work with young people on how to behave in emergency situations such as COVID-19 from the point of view of sports trainers and experts of various profiles.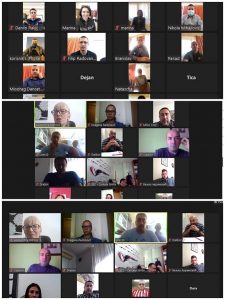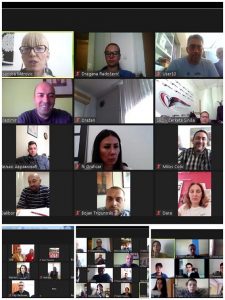 United Region is ready to tackle challenges of the pandemic and use sport as the best instrument for connecting children and youth, echoed as a strong final message of the conference, reaffirming once again the importance of the concepts of equality, tolerance and non-discrimination, promoted by FARE through its own and activities that supports in countries around the world.
Within the FARE "FootballPeople" weeks, which are realized this year in the period from October 8 to 22, a large number of different activities will be realized in more than 60 countries, and Serbia gives its active contribution by promoting positive values not only through today's online conference, but also through an intensive media campaign and workshops with young people from different sport disciplines.