Rejuvenation of Development Center for Youth team to meet new professional successes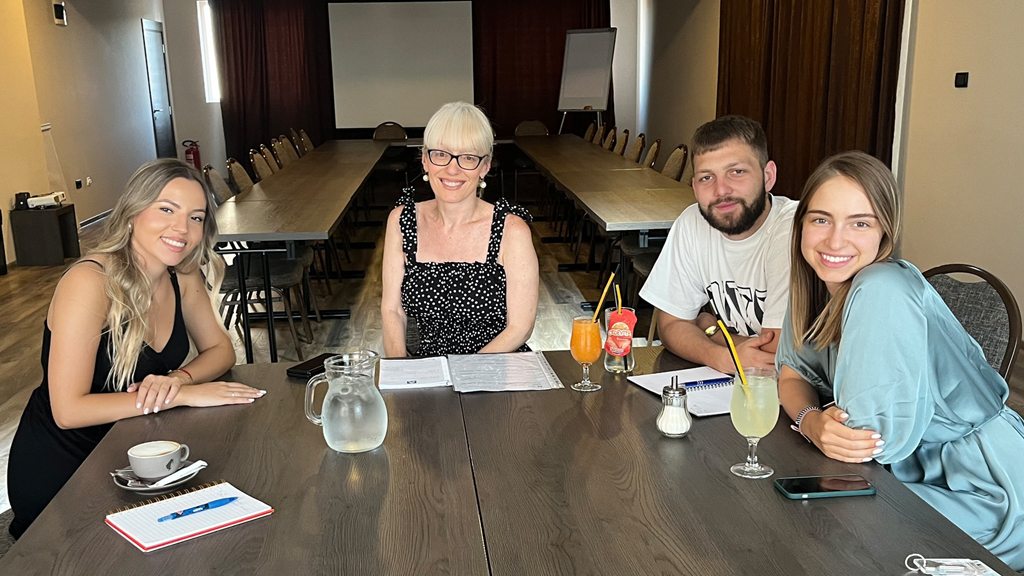 The team of Development Center for Youth, led by program director Aleksandra Knežević, conducted on August 24-25 strategic and action planning for the period until the end of 2023.
In the upcoming period, project team will be led by the project assistant Veljko Avramović, facing numerous challenges in the next 4 months – from contributing to the organization of the Trade Union Academy in Čanj, through organizing a study visit for football coaches and the annual conference on the project "Creating Life Champions", to 3 workshops for children and young people on the topic of promoting European values and mechanisms for youth participation in European policies within the TUNE project.
"Giving young people a real chance means also entrusting them with the organization of significant activities, with a deep trust that their creativity, energy and initiative will be added value to all mentioned activities, and this is exactly what Development Center for Youth will strive for in the coming period," said Aleksandra Knežević during the action planning.
All actors of the meeting have been active in different roles at Development Center for Youth for a long time and have eagerly awaited a more active role in the functioning of the organization, which is planned for the next period.
During the action planning, clear commitment of Development Center for Youth to further expansion of the concept of life champions has been confirmed, with the hope that the cooperation with the European Commission through the ERASMUS+ program in the field of sports, as well as with the UEFA Foundation for Children will continue and rise to a higher level.