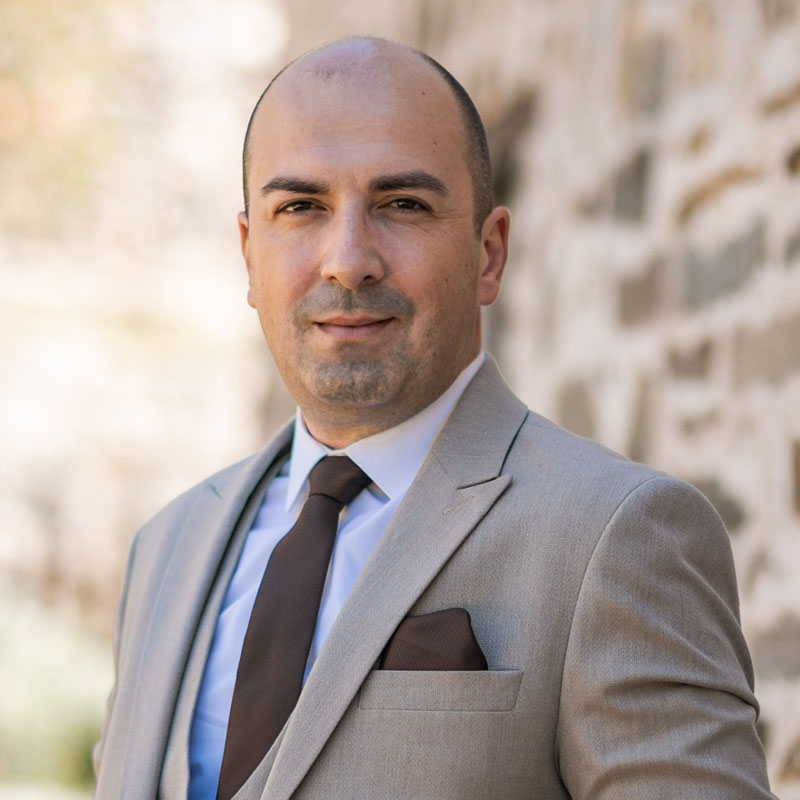 Vladimir Mitrović (1980) graduated from the Higher Technical School of Industrial Management in Kruševac, where he earned the title of the Engineer of Industrial Management. He studied at the Faculty for business and industrial management, University Union. With comprehensive working experience from various sectors.
From Septembar 2011, he has been active within the Agency interactive Consulting on the position of freelance consultant, providing professional services to small and medium-sized enterprises (consultant, analyst and coach); planning, organization and controling the processes in marketing: PR sector, creation and implementation of marketing plans and activities, media content analysis, preparation of analytical reports on customer needs using modern IT tools and methods; business plans and consulting activities when applying to financial institutions to obtain start-up and investment credits; organizing special events (team building, commercial and tourism, educational and sports events, etc); work on development of strategic documents; editing web sites, creating visual identity, graphic design, logos, printed materials – brochures, catalogs and other promotional materials.
Since 2010, as a part-time associate, he was involved in several projects on behalf of other agencies and enterprises (Agency for Business Registers, Agency for commercial communications, projects of non-governmental and youth organizations, etc). Apart from that, he is founder and president of the citizen association "Intermedia" Blace, which is concerned with improving the quality of life of citizens in economic, environmental, educational terms, but also in terms of human rights and freedoms, in both Toplica county and wider. Also, he is member of the Municipal Council of the Municipality of Blace, in charge of education, youth and sport.
Vladimir participated in numerous seminars in the field of strengthening civil society, democracy, fundraising, advocacy, public-private partnerships, fostering European values and the importance, advantages and disadvantages of European integration, development of local anti-corruption policies, but above all – youth activism and participation.