Video of the project "Knockout for Discrimination" launched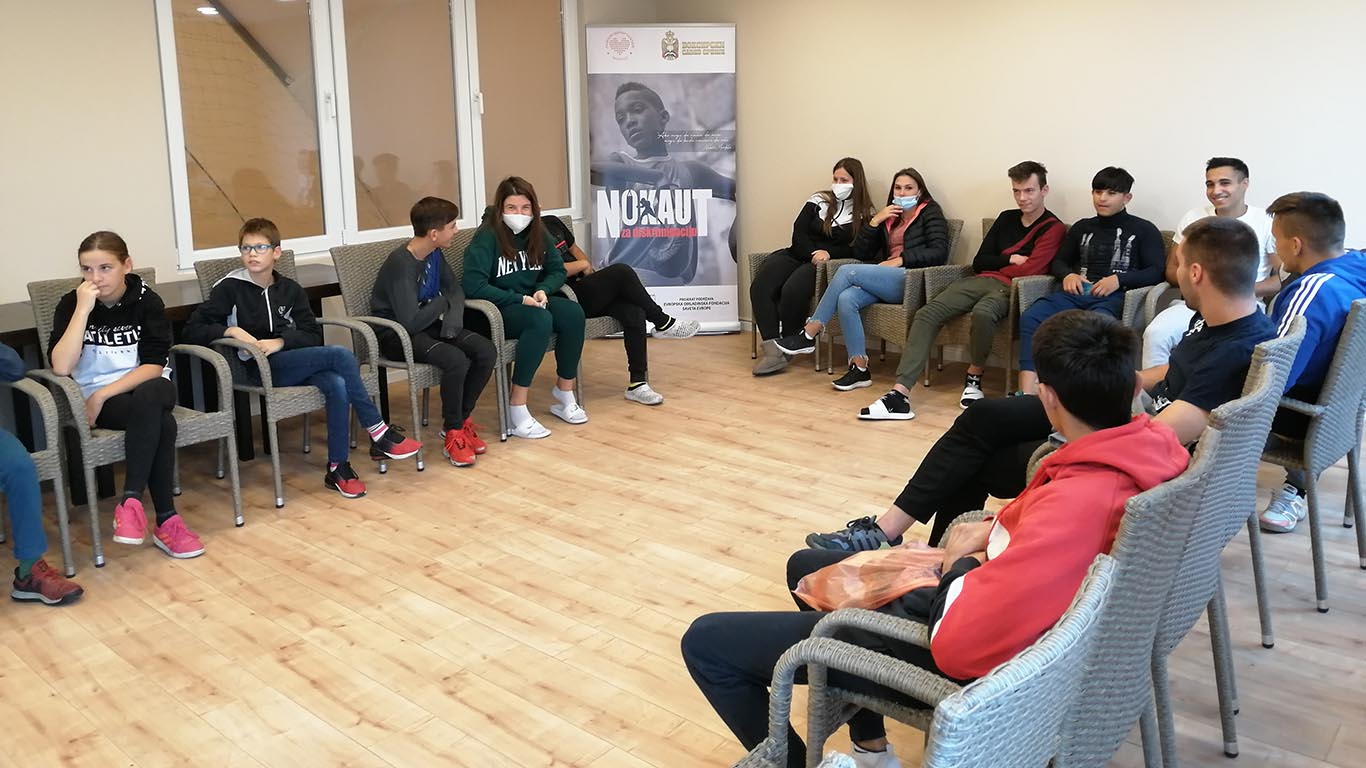 Knockout for Discrimination campaign is in full swing. Participants and the project team worked together to create messages for promotion of positive social values in sport, focusing on a short video with strong messages from young boxers and coaches.
Video had its premiere at workshops with children in social welfare institutions, who followed with great interest what their peers who were actively involved in sports had to tell them. In addition to discussing the topics of the project, the protégés of the institutions were also presented with the programs of the free school of boxing, which was initiated by the Boxing Association of Serbia this year, with an invitation to join them in the coming period.
"We want a sport without violence and hate speech, in which we enjoy together, rejoice in victories and cheer for one another" is just one of the messages of project participants, which we are implementing with the support of the European Youth Foundation of the Council of Europe. In continuation, watch what else young boxers and coaches said.