Trade Union of Administration of Serbia and Jovan Dumić has opened the series of peer educators' workshops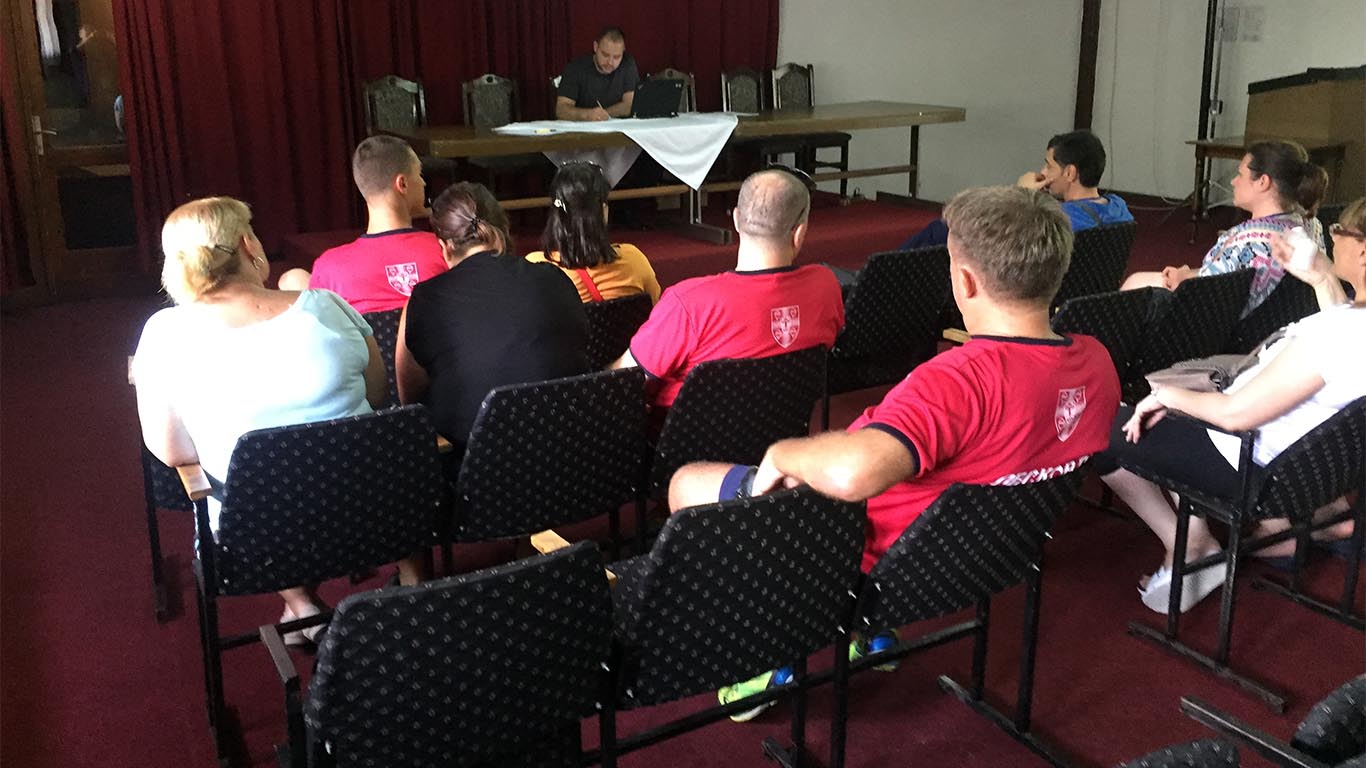 Peer educators has started conducting workshops within Erasmus+ project "Rights at work, work on rights", and Jovan Dumić from Trade Union of Administration of Republic of Serbia has 'pulled the leg'.
During the 45. Summer meeting of the Trade Union of Administration of Serbia, on June 27, Dumić has conducted the workshop in Sokobanja and transferred knowledge gained during the training in Bratislava. Workshop has been attended by some 20 people from different primary trade union units (Tax Аdministration, City administration of Leskovac, City administration of Požarevac, Municipality of Alibunar) and at the beginning of the workshops educator and participants have introduced themselves.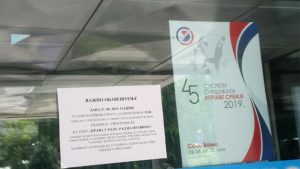 The project "Rights at work, work on rights" was presented to them, as well as the report from survey "Are you familiar with your labor rights" which was also conducted in Serbia. Participants were particularly interested and surprised with the results, after which they agreed it would be necessary to conduct series of additional educations so all employees in public administration, especially young ones, could become familiar with their rights and how to accomplish them.
Main topic of the workshop was mobbing, and Dumić in interaction with the participants explained what the mobbing is and what is not, what are the forms of it and as the most important – what are the mechanisms of protection. Good course of workshop and selection of methodology has contributed that some participants shared their experience with a group about jeopardizing their rights and ways they used to combat for respect of the same.
Participants left their contacts so the materials could be shared with them.