Step closer to sustainable associations for a strong community – successfully implemented the last module within training for associations from Raška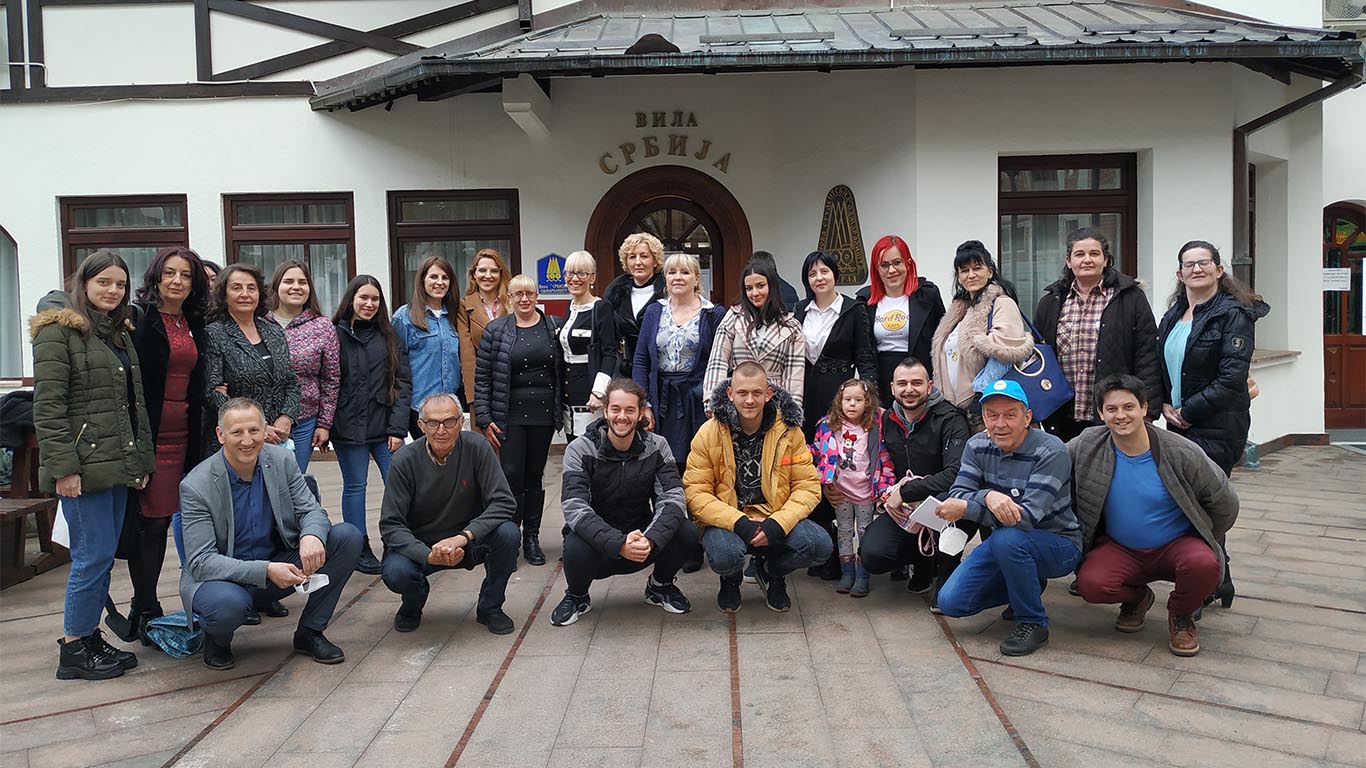 Participants of the project "Sustainable Associations for a Strong Community", in the previous three days, made the last step in planned training process for capacity building, attending the final fourth module, which focused on public relations and strategic communications.
During the training, participants had the opportunity to learn more about public relations and how to disseminate desired messages to target groups, public speaking, the importance of providing adequate visibility and promotion of socially useful activities, so that in continuation of the process, with acquired knowledge and information, they could additionally present their work within the community.
Special focus was put on various possibilities for usage of social media, but also on the existing digital tools which participants, in addition to their promotional purposes, could also put in the service of additional education of their target groups in digital environment.
Final part of the module was dedicated to discussion on how to make the Project Ideas Fair, planned for July 2021, more interesting and visible on the basis of acquired knowledge, both in the community and among all potential stakeholders, which was why participants opened the discussion on visual identity and messages that should be launched as an announcement of the Fair. It was jointly stated that the preparatory activities for the Fair of Project Ideas, planned for May and June 2021, were also an excellent opportunity for participants to start applying all acquired knowledge in practice, and that their active contribution was expected during the same.
Đorđe Radoičić, a representative of the Municipal Administration of Raška, also addressed the audience, encouraging their further activism, energy and initiatives in the community. Since goal of the project is to strengthen the capacity of civil sector in order to work in synergy with other actors from the community, especially with local administration, improving the quality of life of different categories of the population, Đorđe Radoičić pointed out openness of the Municipality to all ideas to be presented during the Fair of project ideas.
Project "Sustainable Associations for a Strong Community" is implemented by Development Center for Youth in partnership with the Children's Association of the Municipality of Raška. Initiative is part of a broader project "Accountable Public Finance Management Platform" implemented by the United Nations Development Program (UNDP) and funded by the Government of Sweden.