Step closer to concrete activities – an initial meeting of partners held as part of the international project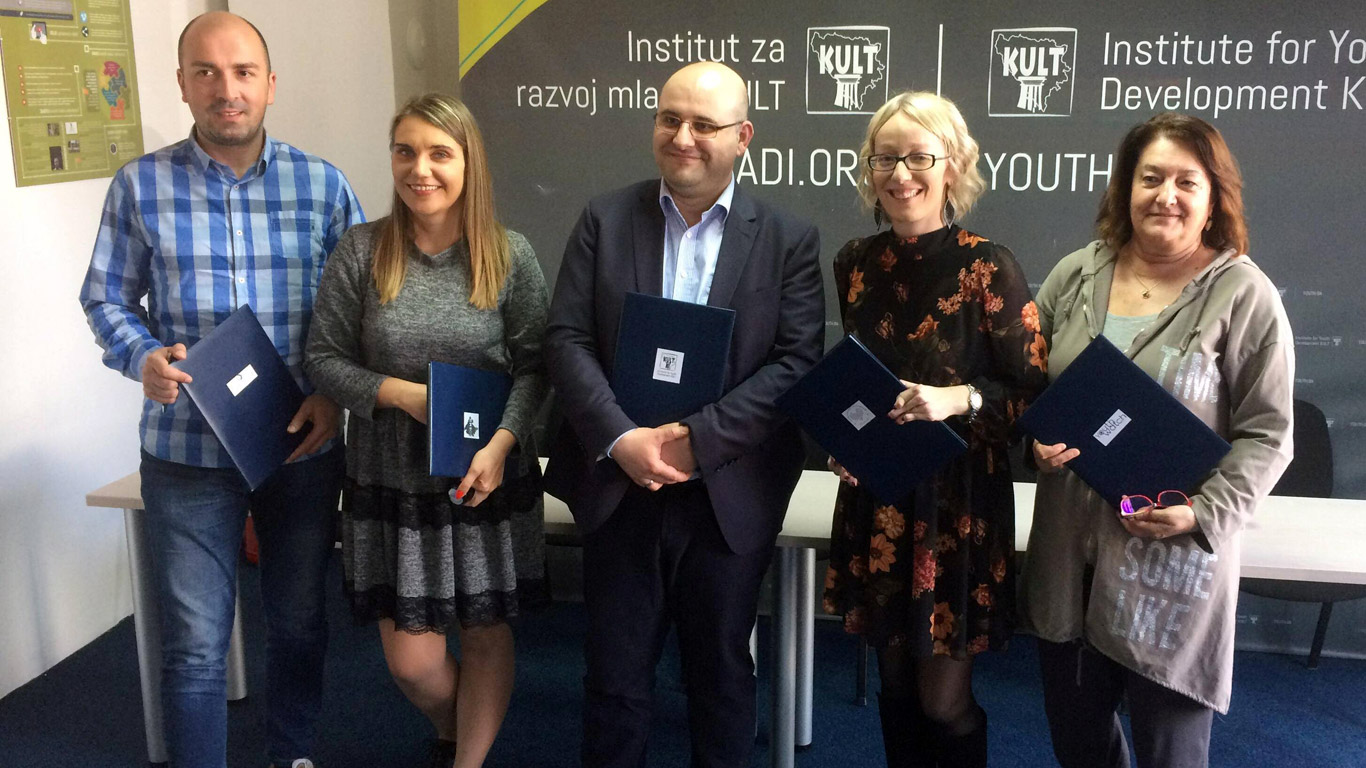 On April 13, 2018, a preparatory meeting was held in Sarajevo on the occasion of the official launch of a joint project "Active Youth – Step Ahead to Joint Changes", supported by the European Youth Foundation of the Council of Europe.
Representatives of Development Center for Youth and Association Intermedia from Serbia, organizations COSMO from Montenegro and YouthWatch from Slovakia, in front of the host – Institute for Youth Development KULT, were welcomed by Mr. Jasmin Bešić, Director of KULT, who introduced them closer to the history and the most important achievements of the host organization.
During the meeting, the partner parties signed an Agreement on Cooperation, defining the role of partners on the project, as well as the rights and obligations of each Party, which constitutes a good basis for all potential further joint activities of the Parties.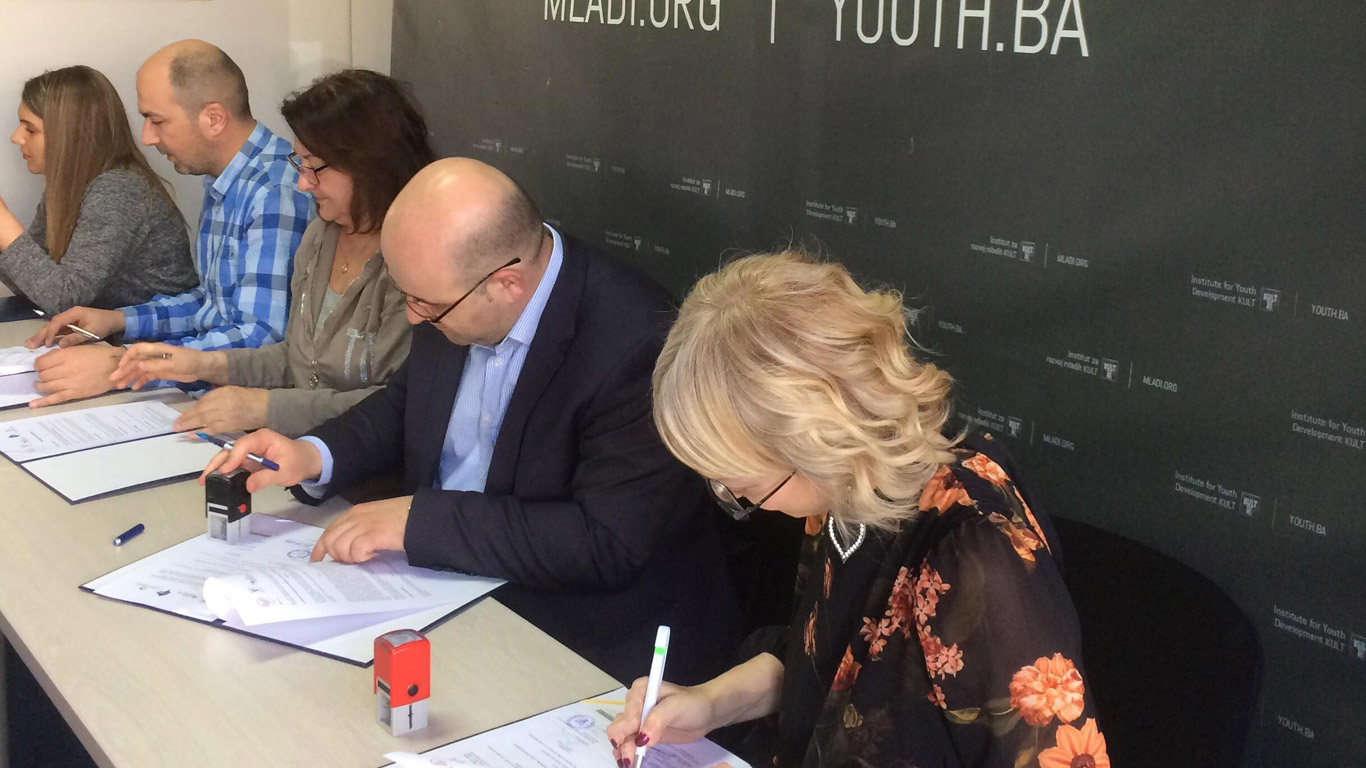 Within the framework of program and logistical preparations, the date of the first joint activity – training for youth activists and educators was also specified, and the same will be held on June 6-10, 2018 in Belgrade.