Proudly announcing: Final brochure and video clip of COMPAS regional training course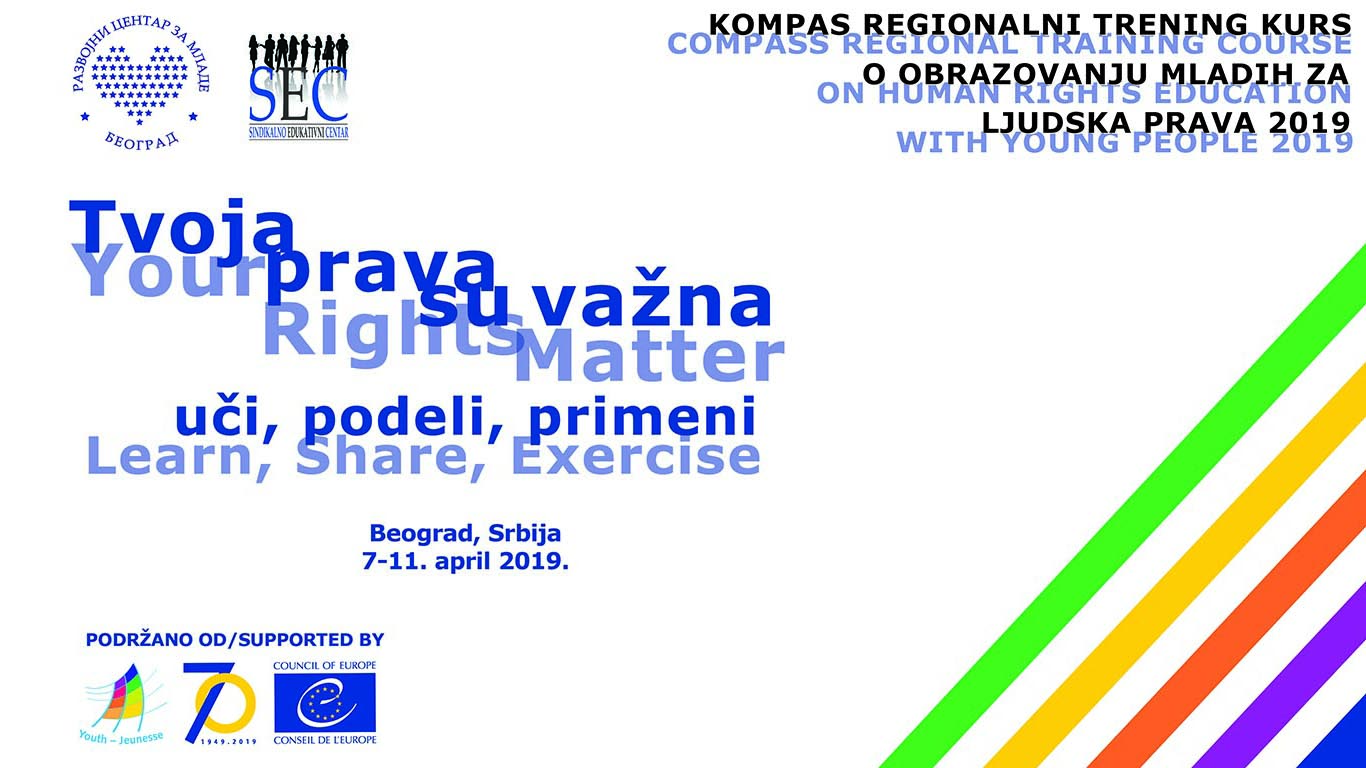 After successfully implemented COMPASS regional training course for human rights education of youth (Belgrade, April 7-11, 2019), its organizers – Development Center for Youth from Belgrade and Trade Union Education Center from Banja Luka are proudly presenting the final brochure and video of the project.
The above material contains an overview of realized activities and does not necessarily reflect the attitudes of the Youth Department of the Council of Europe, with whose support the project was implemented.
If you are interested in getting to know more about realized, but also about conclusions and recommendations young trade union leaders and activists from Serbia, Bosnia and Herzegovina, North Macedonia and Montenegro developed during the training, a brochure and a video clip are now available for downloading.