FAMILY OF LIFE CHAMPIONS IS EXPANDING – NEW PARTNERSHIPS WITH PANDEV ACADEMY FOR EDUCATION OF CHILDREN AND YOUTH THROUGH SPORT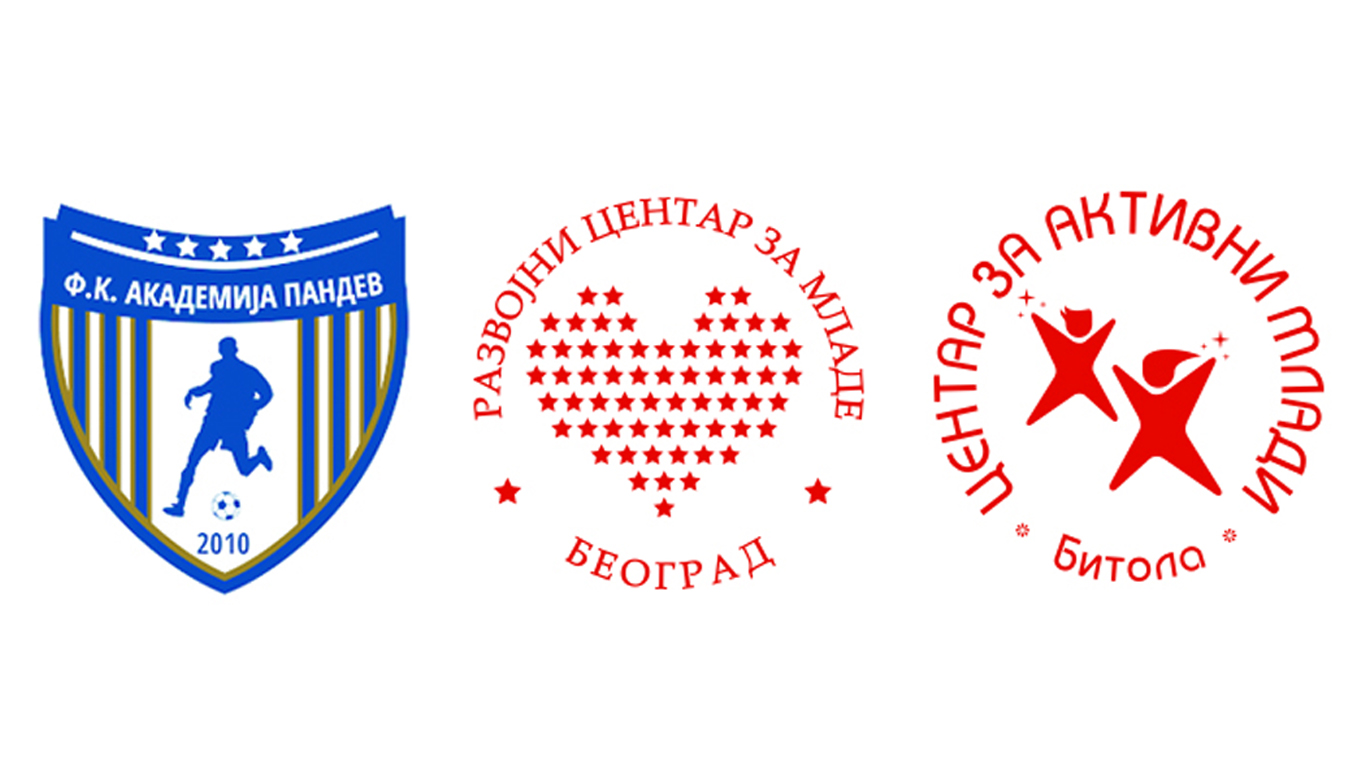 Guided by a common vision of sport as an important instrument in education of children and youth, and aware that synchronized regional action can achieve greater and more significant results, representatives of Development Center for Youth from Belgrade, Center for Active Youth from Bitola and Pandev Academy from Strumica met today in Strumica to discuss future cooperation and formalize the same by signing the Memorandum of Cooperation. Concept of joint action has been supported by signatures of Goran Pandev, world-known football player and representative of Pandev Academy, Aleksandra Knežević, program director of Development Center for Youth and coordinator of the project "Creating Life Champions" and Gordana Cvetkovska Boševska, representative of the Center for Active Youth and coordinator of project activities for North Macedonia.
On that ocassion Goran Pandev underlined that the common position of those present is that sport has a significant role in development of the society and that it must be approached this way – as an important educational tool, but also a mean of mobility and connecting children and youth, both regionally and internationally. A special focus is put on football, having in mind the mass nature of this sports discipline.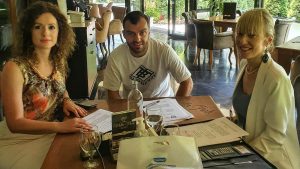 "Intention of all actors of the meeting is to show that the time of violence and unpleasant scenes in sports stadiums is behind us, and that the image we want to bring back to the field is a picture of satisfied and smiling kids who grow into true life champions, learning through sports also about the values such as solidarity, tolerance and fair play. That is why we are especially happy that with today's meeting, the family of life champions, whose concept we have been developing since 2018, have expanded to new members and that we will work together with sports experts and young athletes of the Pandev Academy in the upcoming period. Thus, we have once again shown that the ambassadors of the concept of life champions, among whom a special place is given to Goran Pandev, are not with us only to give declarative support, but to jointly change sports for better, putting education in and through sports in the foreground", said after the meeting Aleksandra Knežević, program director of Development Center for Youth.
Gordana Cvetkovska Boševska has been especially satisfied with the fact that exchange of ideas also resulted in concrete plans for the next period – Pandev Academy will be one of the partners of mentioned youth associations in preparation and submission of the project proposal to the open call of the UEFA Foundation for Children. Partners are convinced that they have something to offer to children and young people in sports, connecting the region and putting all their knowledge and experience at disposable, and therefore they hope that from 2022 the concept of life champions will continue to expand with international support, providing additional boost for further idea development for the benefit of the entire sports sector.
Joint use of methods, approaches and knowledge from the fields of education, youth and sports proved to be a winning combination and this is what the partners will continue to work on in the future, in the upcoming period  making their further joint action more concrete by drafting an action plan for the next three years.