Development Center for Youth and COMPASS in Prosvetni pregled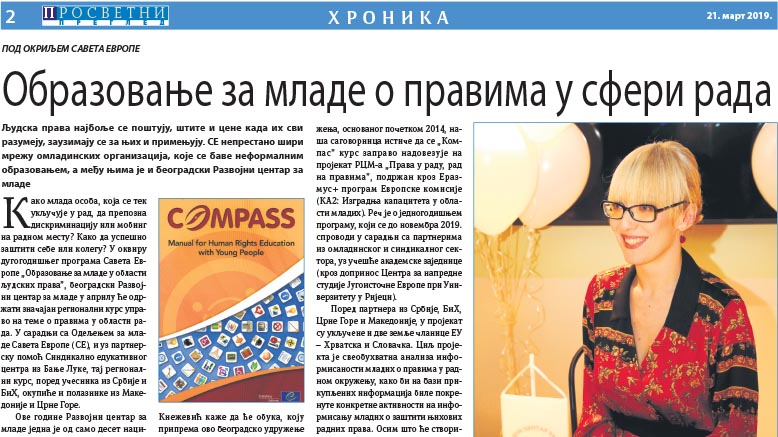 Development Center for Youth and activities we are implementing have found their place in Prosvetni pregled magazine. Article under the name "Education of youth about rights in the labor sphere" was published in printed issue from March 21.
On this occasion, programme director Aleksandra Knežević also presented the COMPASS regional training course for human right education that our organization would implement with the support of Youth Department of the Council of Europe on April 7-11 in Belgrade.
Complete article can be found here.