Creating the life champions: Support from the ambassador Goran Pandev before upcoming camp at Zlatibor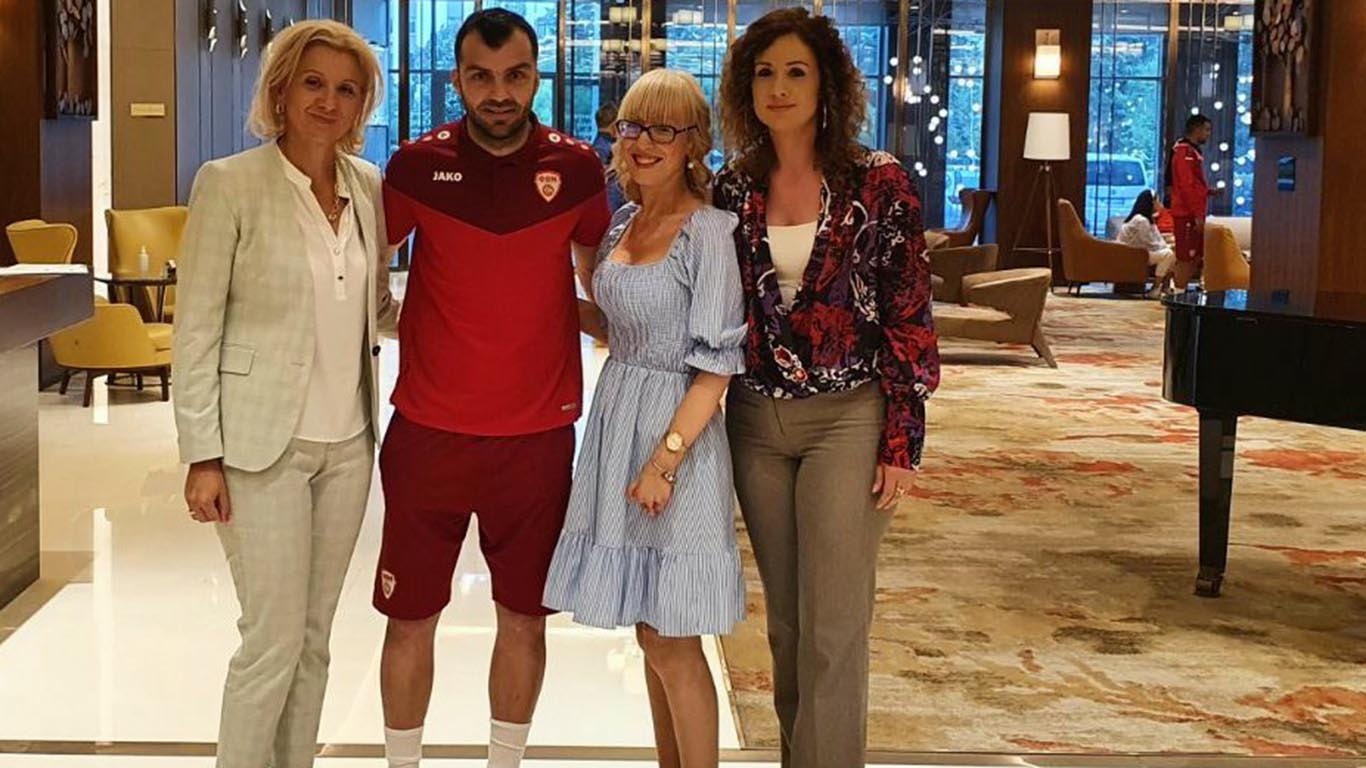 Coordinator of the project "Creating the life champions: Standing together for a healthy and safe community" Aleksandra Knežević, together with the Macedonian representatives on the project Gordana Cvetkovska Boševska and Lenče Aleksovska, met in Skopje with the official ambassador of the project and captain of the Macedonian football national team Goran Pandev.
During the occasion, the ambassador of the project supported the realization of the regional camp for 200 children and football coaches of younger categories, which will take place in June 24-27 at Zlatibor in Serbia, contributing to regional connections, cooperation, joint learning and socializing. Pandev especially praised the fact that the organizer managed to provide travel, accommodation, equipment and accompanying sports-educational-entertaining contents for all participants free of charge, aware that not all children are always able to attend this type of activity.
In the continuation, there were talks about the possibilities for further expansion of opportunities for children and youth, and it was agreed to cooperate with the Pandev Academy, with the idea to jointly apply to available European and international funds oriented to support youth participation in sports and education in and through sports.
"It is our obligation to make sport accessible to everyone, and at the same time to continuously strengthen its educational and pedagogical role," Goran Pandev and Aleksandra Knežević agreed during the meeting.
Representatives of the project wished good luck to both Pandeva and the entire Macedonian national team at the upcoming Euro, hoping that they will bring a lot of joy to the entire region, which support will be undivided during all matches in the upcoming period.
Ambassador of the project also sent a special message to the children at the camp.
Project "Standing together for a healthy and safe community" is implemented through the European Union ERASMUS + program in the field of sports. Coordinator is Development Center for Youth from Belgrade and the consortium gathers partners from youth, education and sports sectors from Serbia, North Macedonia, Croatia, Slovenia, Bosnia and Herzegovina and Turkey.