Citizens' associations selected to participate in the project "Sustainable associations for a strong community"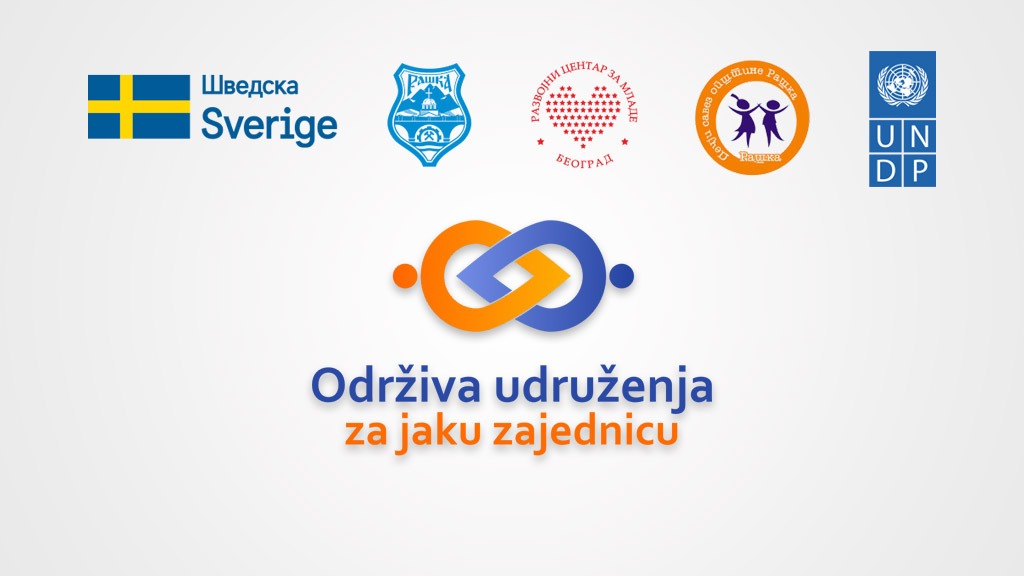 Evaluation commission of the partners on the project "Sustainable Associations for a Strong Community", after a detailed analysis of received applications, concluded the list of selected associations whose representatives will work with trainers and experts from various fields in the next 7 months.
We are pleased to note that the list of selected associations, whose applications fully met the requirements of the competition, includes citizens' associations with different thematic focuses, which should ultimately result in elaborated ideas in various areas of importance for the inhabitants of the municipality of Raška.
In the upcoming period, following associations will be involved in the process of acquiring new knowledge and skills, as well as practical work on shaping ideas for benefit of the local community:
Association for assistance to children and persons with special needs
Cultural-artistic society Raška
Cultural-artistic society Brvenica
Student Parliament of the Gymnasium of Raška
Association Izvorak
Association Refleksija
Association of beekeepers Raška
Mushroom Society Kopaonik-Raska
Karate club Raška
Sports club "Step by step 993"
Association Downhill without borders
Association Golija
All associations from the list will receive an Info Package in the coming days with detailed programmatic and logistical information regarding further steps in the project, and the first activity – initial training is planned immediately after acquiring epidemiological conditions for its maintenance.
Project "Sustainable Associations for a Strong Community" is implemented by Development Center for Youth in partnership with the Children's Association of the Municipality of Raška. The initiative is part of a broader project "Accountable Public Finance Management Platform" implemented by the United Nations Development Program (UNDP) and funded by the Government of Sweden in cooperation with the Municipality of Raška.