Boxing coaches are ready to knock out discrimination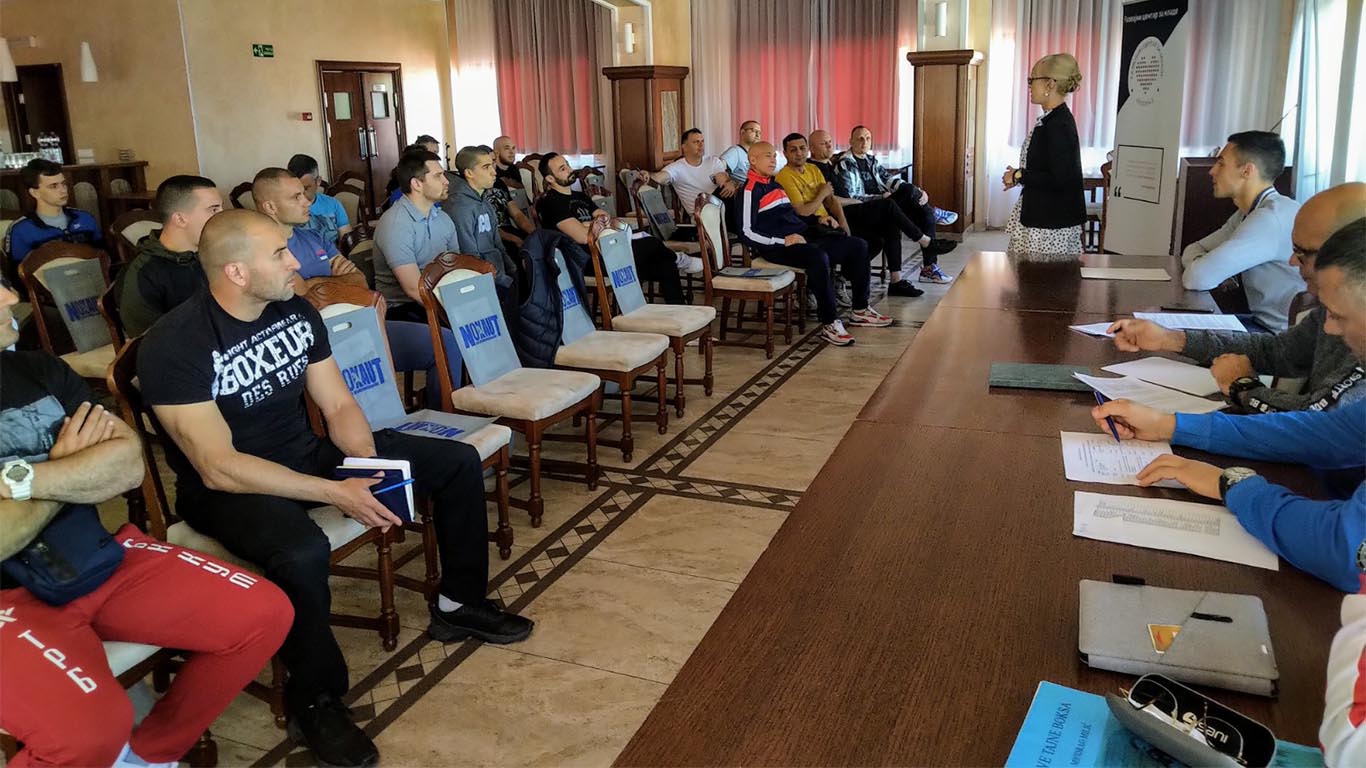 Boxing coaches are ready to knock out discrimination within the project implemented in partnership of Development Center for Youth and the Boxing Federation of Serbia. Sports workers from all parts of Serbia are trained to become educators on human rights through non-formal education during everyday activities.
Interactive initial training was the first step in the "Knockout for Discrimination" activity, during which boxing trainers were empowered to pay more attention on nurturing true values ​​during training with a focus on promoting tolerance, non-discrimination and the fight against hate speech. Coaches are promoters of positive social values, but due to the commercialization of sports and insisting on achieving top results, learning about positive social values ​​is not in the focus. Therefore, the idea of ​​the project is to regain the role of sport that is in its core, and the first step has been successfully completed.
Equipped coaches will continue to transfer knowledge in the clubs they are coming from among young boxers and therefore encompass 500 participants more. At the same time, public boxing classes will be held in social protection institutions, including another 200 children and young people from socially vulnerable categories. Grand finale will be the "Boxing Youth Festival" where the discrimination will finally be knockout but it will also serve as overture to the World Boxing Championship hosted in Serbia from October 26 to November 6 this year.
All of the above will be accompanied by a promotional campaign in order to as many people as possible perceive the other side of sports and boxing that will thus justify in full light the epithet of the noble art.