Working Sunday as an introduction to further activities in the Municipality of Raška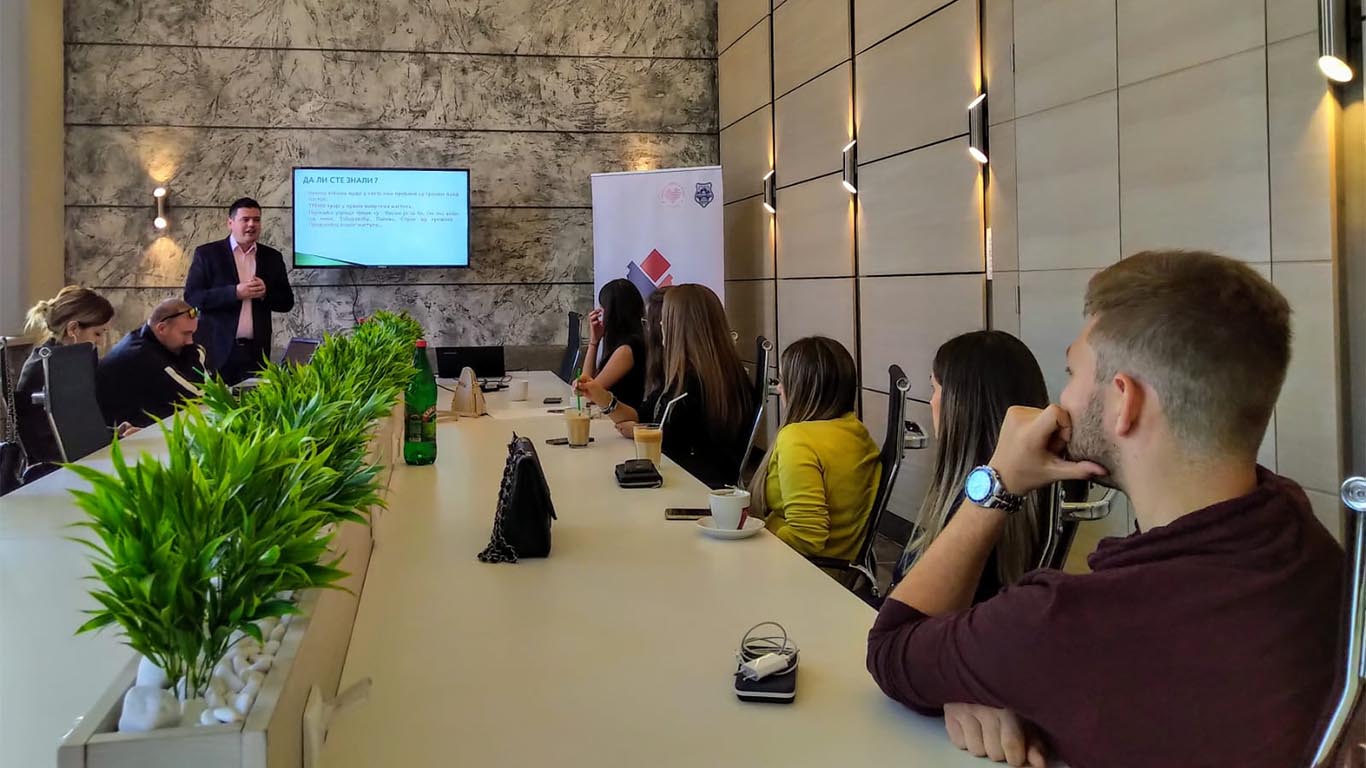 Young participants of the project "Face to Face with Local Administration", with presence and support of the representatives of Development Center for Youth from Belgrade and the Municipality of Raška, spent Sunday, October 20, gaining additional skills in public appearance and preparing themselves for the workshops to follow.
Nikola Mihajlović selflessly shared his knowledge on the topic of public speaking and appearance with the participants, thus contributing to their better preparation for the workshops they would hold as peer educators in elementary and secondary schools in the municipality of Raška.
In continuation, organizational arrangements were led by Aleksandra Knežević, program director of Development Center for Youth and Dragan Miladinović, member of the Municipal Assembly of Raška, with the support of the coordinator of local youth office, Ivana Ilić and manager of the Youth Club, Uroš Savković. The idea is that in the upcoming period, as many young people as possible will be introduced to work of the local administration and possibilities of their own influence on it, and during the meeting, participants discussed topics that should represent the focus of workshops to follow.
"It is important to underline that today's meeting is not part of the project timeframe, but represents the desire of all of us to see each other again and invest additional time and energy in quality preparation of peer workshops. We are proud on the fact that participants share our enthusiasm and that it was not difficult for them to spend a Sunday morning in working environment, discussing their own participation in project activities", Aleksandra Knežević said.