Training on project cycle management for regional partners held
Aleksandra Knežević, program director of Development Center for Youth and consultant for international cooperation, held a three-day training at Mountain Zlatibor for members of partner organizations from Bosnia and Herzegovina, Montenegro and North Macedonia.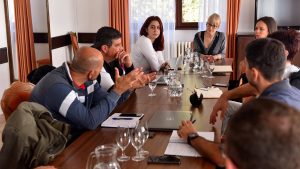 On this occasion, participants were acquainted with all elements and phases of the project cycle, in order to apply further the acquired knowledge in work of their organizations in the upcoming period. It was jointly stated that quality drafting of project proposals, and acquisition of organizational skills that accompany it is of utmost importance for further work of all present, not only in terms of providing additional financial resources and expanding the scope of existing activities, but also in terms of further setting up current work and internal and external communication of those present.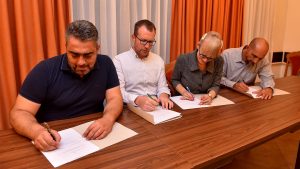 A special segment of gathering was signing of the Protocol on Cooperation between Development Center for Youth from Belgrade, Trade Union Education Center from Banja Luka, Autonomous Civic Movement from Podgorica and Trade Union Center for Education and Training from Skopje, whose representatives attended the training, which was an introductory step in further joint regional and international activities of these organizations.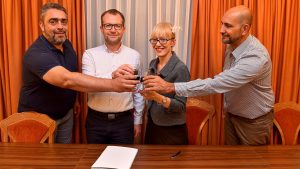 "In order for partners to plan and implement all current and future activities efficiently and with quality, it is important that they constantly work on raising their own capacities, and project cycle management training is only the first in a series of trainings to be held in upcoming period for managerial structures of partner organizations", Aleksandra Knežević said during the training.