SUCCESSFULLY REALIZED COMPASS REGIONAL TRAINING COURSE ON HUMAN RIGHTS EDUCATION FOR YOUTH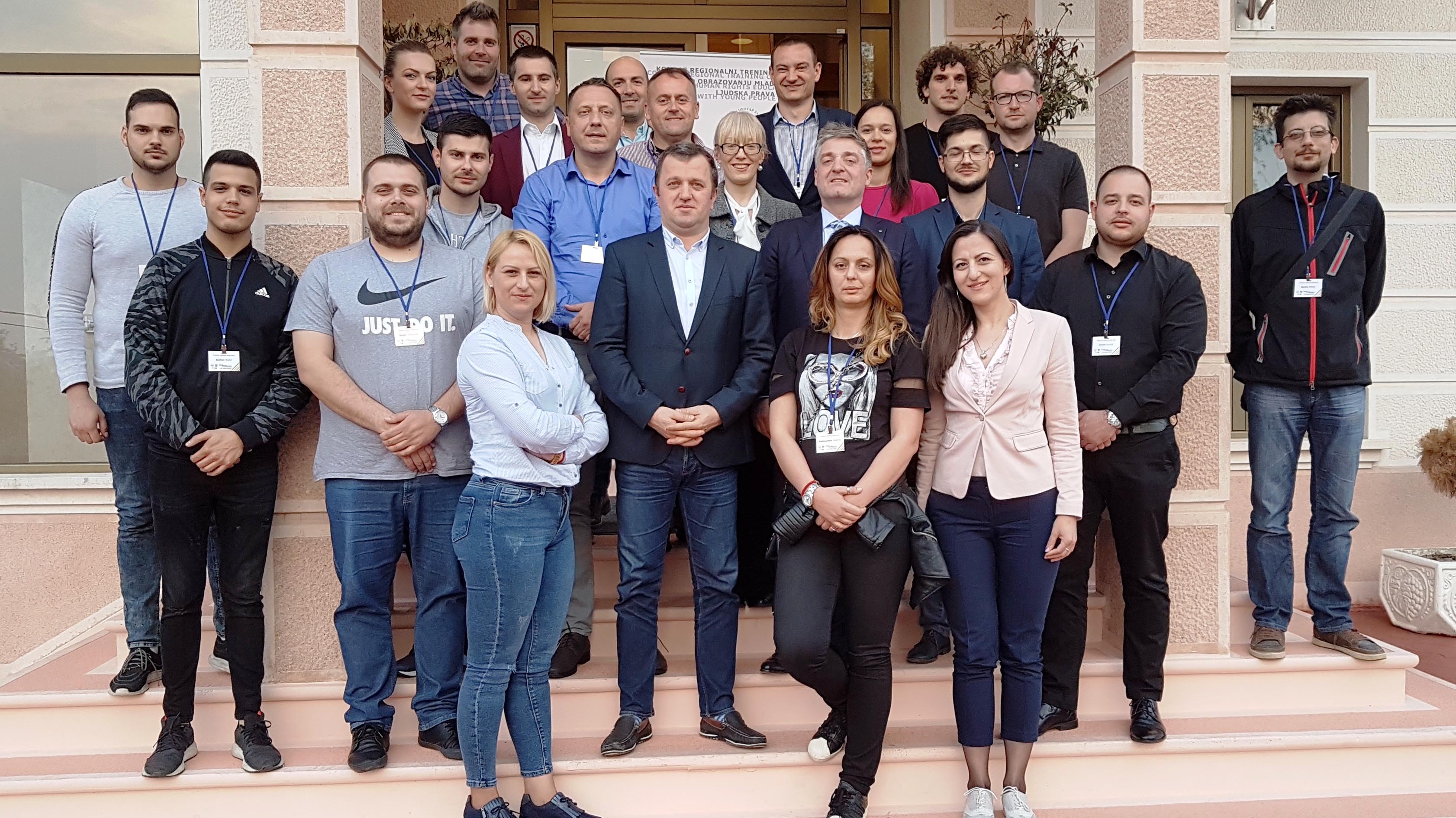 In Belgrade, on April 7-11, it was held the first out of seven approved training courses on human rights education for youth, which will be conducted in 2019 with the support of the Youth Department of the Council of Europe. During the intensive training, 20 young trade union leaders and activists from Serbia, Montenegro, Macedonia and Bosnia and Herzegovina have learnt about the concepts of non-formal education, human rights education, educational resources of the Council of Europe, with a special emphasis on the importance of COMPASS – a manual on human rights education with young people, at the same time strengthening their own skills and connecting among each other, for further joint action in the field of promotion and protection of the rights of young people in working environment.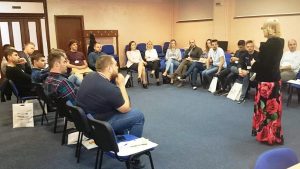 This, in many ways, a unique training program has shown that young employees today are insufficiently familiar with their labor rights, which is why a special focus has been placed on empowering young trade union representatives to deal with informing and education of young colleagues, and on their encouragement for the use of concrete mechanisms of protection against negative phenomena, such as mobbing, various forms of discrimination, verbal and physical violence, hate speech, etc. Participants were led through the learning process by Zoran Zlatković, member of the trainers' pool of the Council of Europe and Milorad Mitrović, legal expert in the field of labor law from Banja Luka.
Special support for the realization of the training, through the presence during the work and sharing additional information of importance, was given by Marius Jitea, an educational adviser from the Youth Department of the Council of Europe, but young participants also had the privilege to conduct a dynamic discussion with the Head of Mission of the Council of Europe Office in Belgrade, His Excellency Mr. Tobias Flesenkemper. On this occasion, they received a number of information of exceptional benefit for their own further engagement, learning more on the role and activities of the national offices of the Council of Europe; on all activities that this international organization undertakes in the field of human rights, as well as on the possibilities for further involvement of trade union organizations in different programs of the Council of Europe.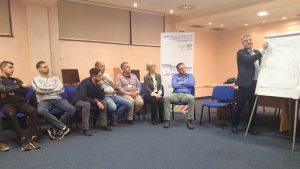 By getting deeper in the content of the training, participants gradually realized the necessity of connecting and further joint activities in the future, which is why most of the planned follow up actions involve activities on the regional level – starting from additional training in project planning and management, through informative sessions with experts of different profiles which would deepen their knowledge about negative phenomena in working environment and the possibilities of protecting them, till advocacy and informative campaigns aimed at informing a larger number of young people about their labor rights and how to protect them.
During the training, significance of connecting different stakeholders (trade unions, employees and employers, media, civil society sector, local self-governments and institutions from the national level) and inter-sectoral approach were especially pointed out, which is why it was highly valued the fact that the activity has been realized in cooperation of a youth association – Development Center for Youth and  an association focusing on trade union issues – Trade Union Education Center from Banja Luka.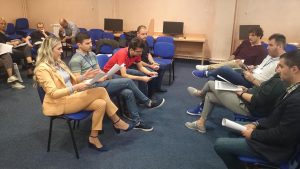 "Since the idea is that young participants continue to act as peer educators in their working environments, more information about concrete actions to be taken will follow. Nevertheless, what is our most important task is to encourage young people to think that satisfaction with working life has a significant share in general life satisfaction, which is why they themselves should take all necessary measures to provide both for themselves and their young colleagues decent working conditions, protecting  all those rights guaranteed in working environment. We believe that with this training we have made a significant first step and we are particularly grateful to the Council of Europe for all the support provided in this process", it was concluded by Aleksandra Knežević, program director of Development Center for Youth.