One more workshop in a row conducted in Serbia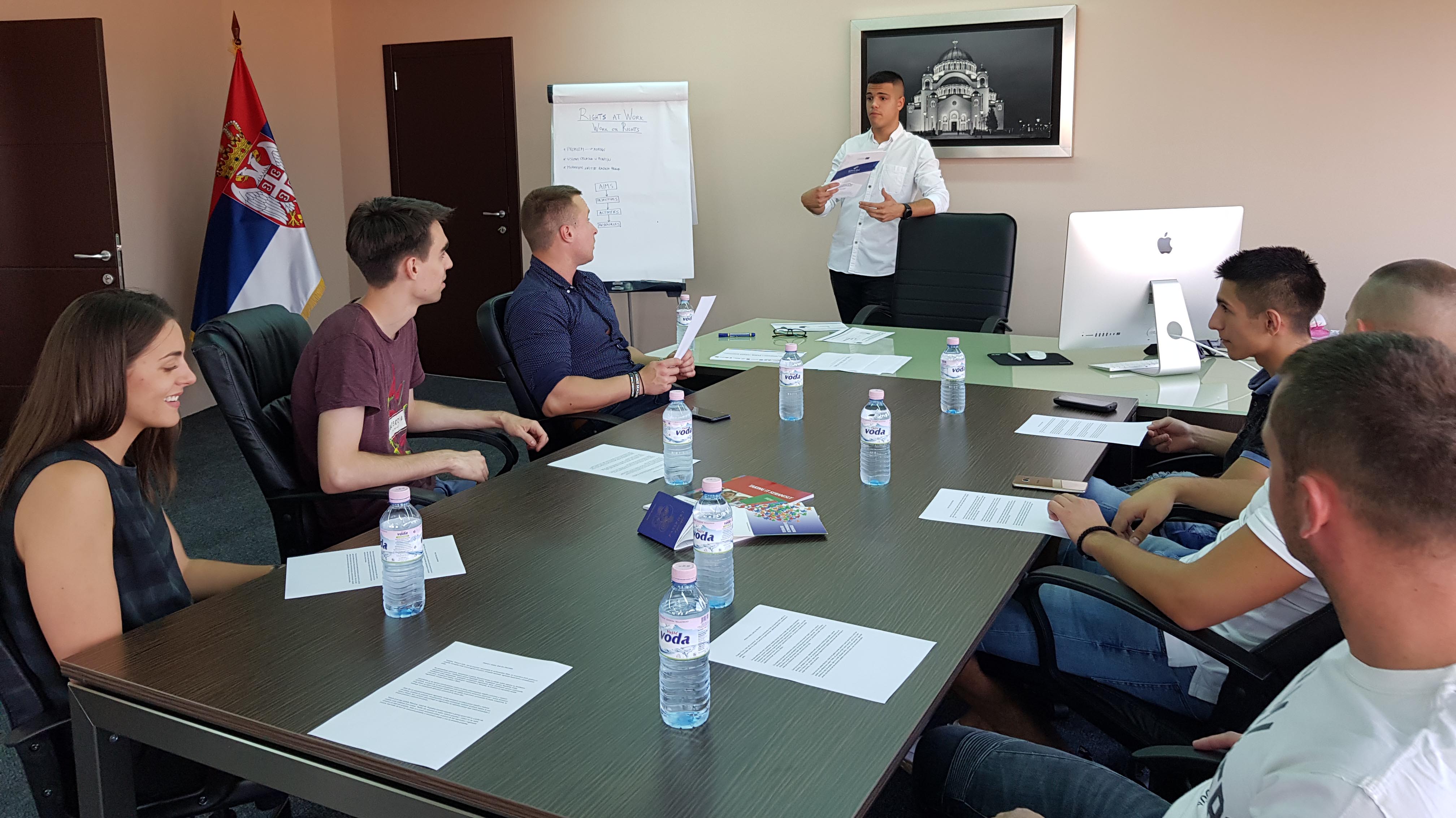 One more workshop in a row was conducted under the Erasmus+ project "Rights at Work, Work on Rights" supported by the European Union, during which peer educator Stefan Ristić introduced the group of young people from different trade union organizations from Belgrade to activities and aims of the project.
During the workshop help on July 25 in the Palace of Belgrade, already implemented activities have been analyzed, as well as the report from the survey "Are you familiar with your labor rights" conducted in Serbia.
Special attention was put on the topic of mobbing, where participants had the opportunity to share their own and experiences of their colleagues, as well as knowledge gained on the issue of mobbing before this workshop. During discussion, they heard something more on different forms of mobbing which they did not even recognize as such until this gathering. Furthermore, they found out whom to address if their labor rights are violated, as well as about different available mechanisms of protection.
There were talks about further steps aimed at improvement of trade union activism of youth workers, combat for their rights and future education and informing of young people.
Conducted workshop provoked positive reactions from its participants, attracting their greater interest for labor rights, along with their wish to engage more in future project activities.