New partnerships with actors from the field of sports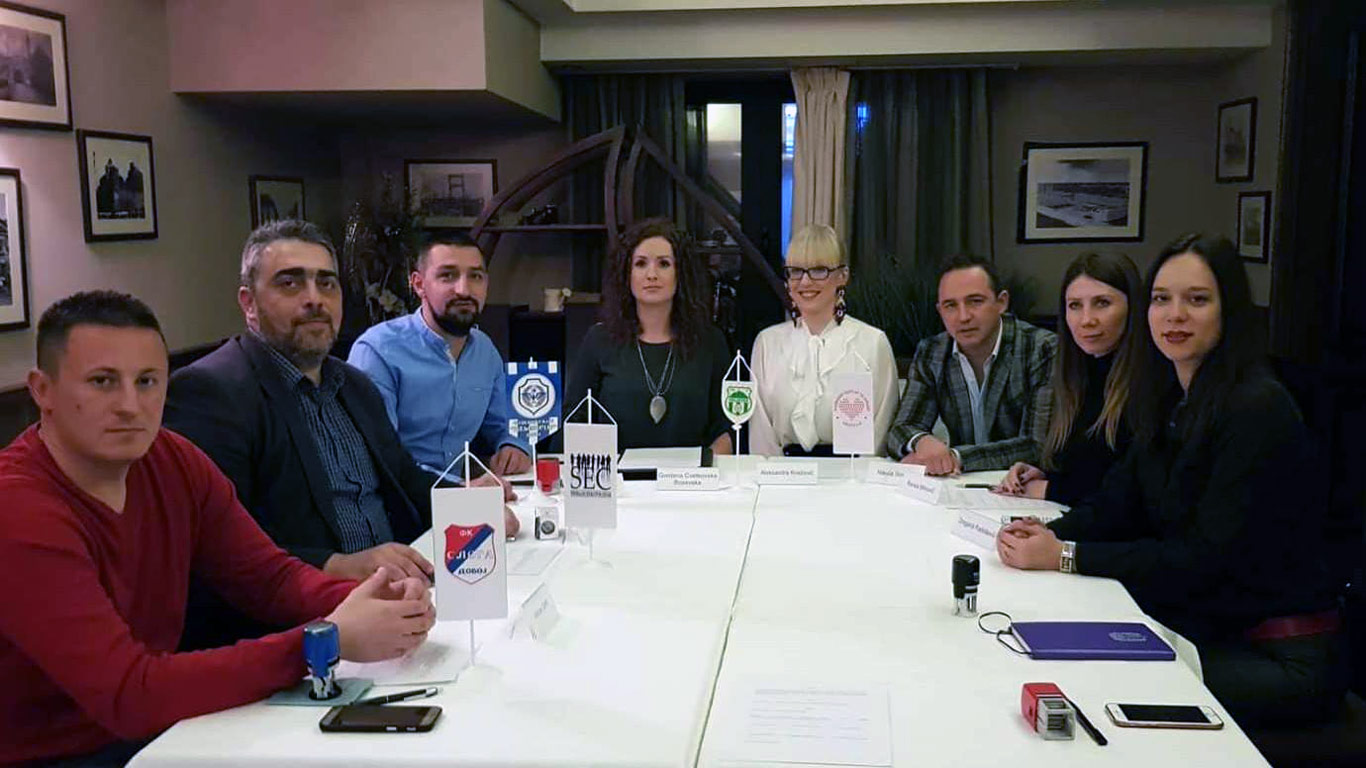 Following one of its strategic priorities for the period 2018-2020 – human rights education in sport, Development Center for Youth continues to connect with actors from sport field with whom it shares a vision on the role of sports in development of the community.
So today in Belgrade, at the premises of the Football Club Grafičar, the Protocol on Cooperation between our organization, Football Club Grafičar from Belgrade, football clubs Sloga and Željezničar from Doboj, Football Club Pelister from Bitola and Youth Associations Trade Union Education Center from Banja Luka and Center for Active Youth from Bitola.
Goal of linking is synergistic action on various activities, primarily aimed at strengthening trainers to act as educators and pedagogues in their work with children and youth. The signatories of the protocol believe that sport is a powerful channel in conveying important social messages, and instrument in promoting positive social values, and after signing of the cooperation act, they have begun exchanging ideas for further joint action.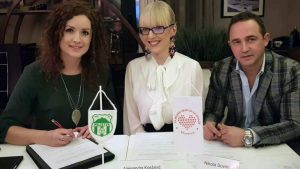 The protocol was signed by the president Nikola Sovrlic on behalf of Development Center for Youth, and on that occasion, our program director Aleksandra Knezevic stated that she looked forward "to further joint work because the region has been facing similar challenges in the field of sports, and we believe that only joint action can contribute to the reduction of negative phenomena in sport and strengthening of its positive social role".
Included football clubs with the support of youth associations, pointing through this connection to unbreakable link between youth and sports, in the upcoming period will address for the support the football federations of their countries, and the first challenge that will be taken into consideration is the joint preparation of the project idea for the open call within the Erasmus + program in the field of sports.