Final conference "Face to Face with Local Administration" as an introduction to new activities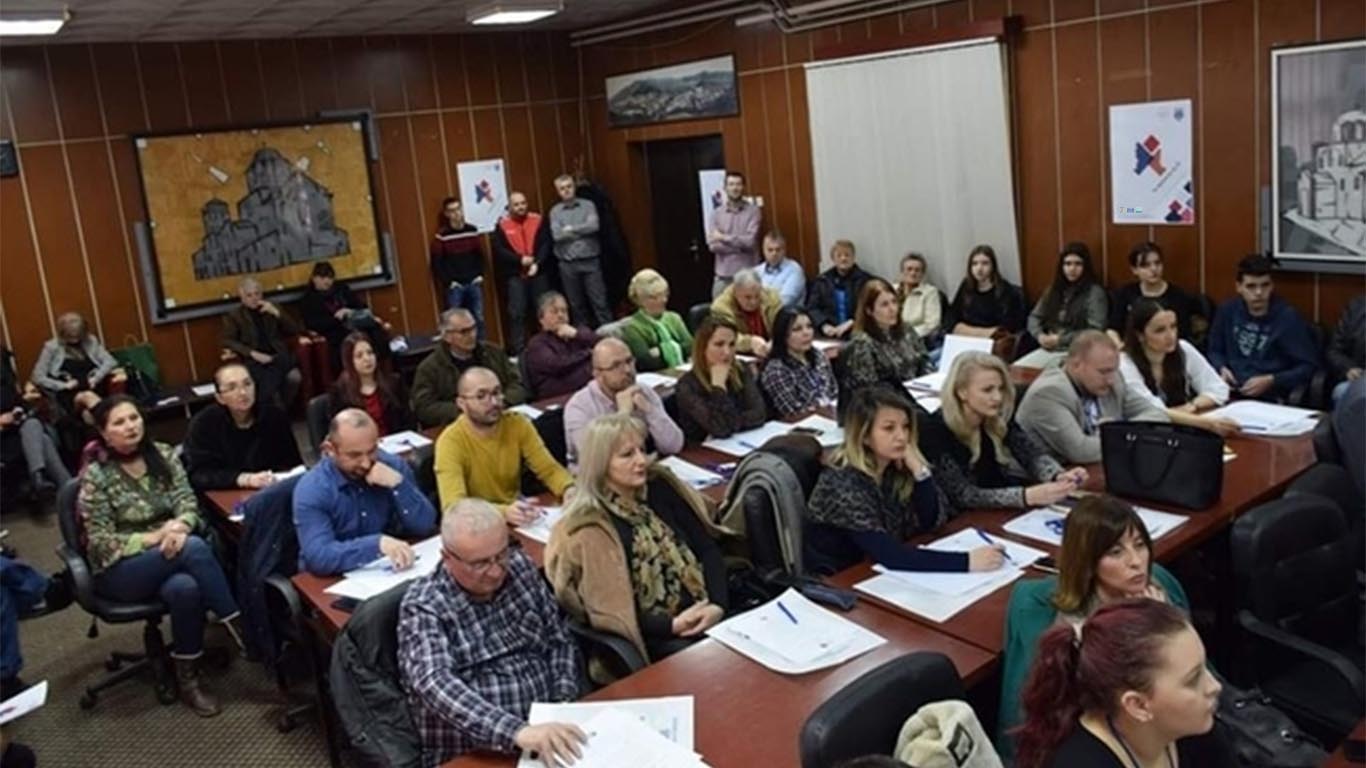 Final conference of the project "Face to Face with Local Administration", jointly implemented by Development Center for Youth and the Municipality of Raška, took place in Raška.
Conference brought together representatives of local administration, youth, citizens' associations, schools and other institutions dealing with youth, demonstrating how synergy should look like in practice. Event was opened by Slobodan Ristović, Secretary of the Municipal Assembly and Aleksandra Knežević, Program Director of Development Center for Youth.
"Young people have ideas; local administration has mechanisms to transform good ideas into action. This project has shown how communication can be intensified on mutual satisfaction and that young people are ready to make their contribution to improving the quality of community life when they know there is someone to listen to them, "Aleksandra Knežević said.
One by one, following items has been presented – results achieved, publication "My Personal Guide through Local Administration – Participation for Beginners", and impressions on the project both from the perspective of local councilor and peer educators. Nevertheless, as especially productive part, we consider work in smaller groups, which has generated a number of creative ideas for further action on the project topics, and during which young people have been acquainted with possibility to influence the selection of strategic priorities that the Municipality of Raška will particularly support in the upcoming period.
Peer educators Jovana Veljovic and Vanja Vukadinović also received significant recognition for their involvement in the project – they were selected as the most engaged activists, with the hope that they would continue to carry out activities of importance for the community in the period to come.
In the end, Aleksandra Knežević informed participants about plans for the future – on already established partnership with the municipalities of Kuršumlija and Blace that resulted in submission of joint project, initiatives for further action in Novi Pazar, as well as ideas for expanding the concept of the project to the national level.
Project "Face to Face with Local Administration" was aimed at bringing the work of local administration closer to youth and establishing channels of communication between youth and local government, and we believe that by training 20 peer educators, holding 36 public classes with hundreds of young attendees, informing 5000 young people on topics through an online campaign, piloting the co-ordination mechanism "Ask a Councilor", drafting a Guide and establishing new partnerships before and during the final conference – this goal has been achieved.
We are especially proud on the fact that the final conference was attended by delegation of the Technical High School from Novi Pazar, which hosted one of workshops during the project and showed a willingness to join forces in continuation of the process, aware of the importance of connecting youth and education sectors.