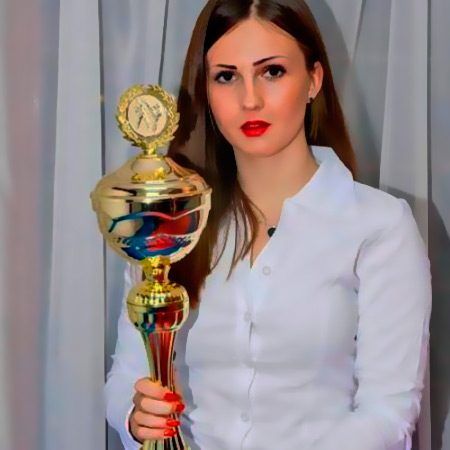 Jovana Ilić was born in 1991 in Smederevo.
She is a successful in karate, with significant number of medals and honors in her career on domestic and international scene. As a member of the Serbian national team, she participated in the European and world championships where she recorded excellent results. At the World Championship in Lithuania, she won the gold medal in the category of senior women, while at the 2013 World Cup in Bucharest she took third place.
In addition to a successful sports career, she achieved great success in the role of coach. Since 2011, she has been working with younger categories in the local karate club in Smederevo "KK Viktoris SD", where she also has good results. On three occasions, she was declared a sportsman of the City of Smederevo. Carrier of the black belt 2nd day. In addition to the diploma for a sports coach, she has the title of engineer of ecology.
She was program assistant on the project "Through Sport to Dialogue and Tolerance" under the auspices of the European Youth Foundation of the Council of Europe and Assistant for communication on the multilateral project "Camp of Tolerance and Friendship".