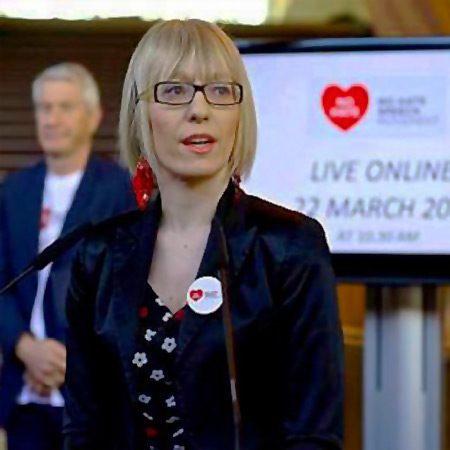 Aleksandra Knežević (1981) is a professor of Spanish Language and Hispanic Literatures and MBA in Library Science and Informatics (European Cultural Heritage), Faculty of Philology, University of Belgrade. Currently on PhD studies at the Department for European Studies, Faculty of Political Science, University of Belgrade. Freelance consultant for international cooperation, at the moment engaged in different consultation processes in Serbia and Bosnia and Herzegovina. National and regional lecturer on the topics of project development and project cycle management, as well as on available European and international funds. National winner for 2017 on the competition "Ten Outstanding Young Persons" realized by Junior Chamber Serbia, in the category "Contribution to Human Rights, Children and World Peace". Currently, external consultant to one of the Council of Europe's rapporteurs in preparation of the Resolution on Combating Hate Speech in Sport.
In period August-December 2016, Assistant Mayor for International Cooperation in the City Municipality of Stari grad (Belgrade). From July 2007 till Mid 2016, employed within the Ministry of Youth and Sports on tasks of International Cooperation (from 2013 to 2016, Head of Group for International Cooperation). During the time, she was engaged as: member of the Governmental Working Group for the Coordination of the Activities within the Presidency over the OSCE in 2015; member of the Governmental Working Group for Implementation of the goals from UN Post-development Agenda after 2015; coordinator of the project "Development of the European Youth Card in Serbia" (2008-2013); national coordinator of the No Hate Speech Movement in Serbia and vice-president of the National Committee for Combating Hate Speech Online; member of the Regional Council on Cooperation (RCC) and many others.
Fully engaged in cooperation with the Council of Europe and in that regard: national representative in Steering Committee for Youth – CDEJ (body consisted of senior officials/governmental representatives in charge for youth issues); elected co-chair of Coordination Board of the Partial Agreement for Youth Mobility through Youth Card in 2008-2009 and re-elected for 2010-2011 and 2016; elected co-chair of Programming Committee on Youth for 2009-2011 (decision making body that establishes, monitors and evaluates the programs of the European Youth Centers and the European Youth Foundation); elected member of the Bureau of Steering Committee for Youth for 2011-2012 and re-elected for 2013-2015; elected member of the Follow-Up Group for the European Campaign for Combating Hate Speech Online for 2013-2015 and re-elected in 2016.
From 2006 to 2007, Assistant on the United Nation's project Millennium Development Goals in Serbia (placed within the Ministry of Labour, Employment and Social Policy, on the position of the Assistant of the State Secretary), engaged for United Nations Development Program (UNDP).
Active in civil sector from the age of 18, with trainings in Lobbying, PR and Strategic Communications, Fundraising,Campaign Planning, Work with Volunteers, etc. Fluent in English, Spanish, Italian and Russian.